For writer Tim Struby, an assignment introduced him to motorcycling, but it was the motorcycling community that helped make his life richer.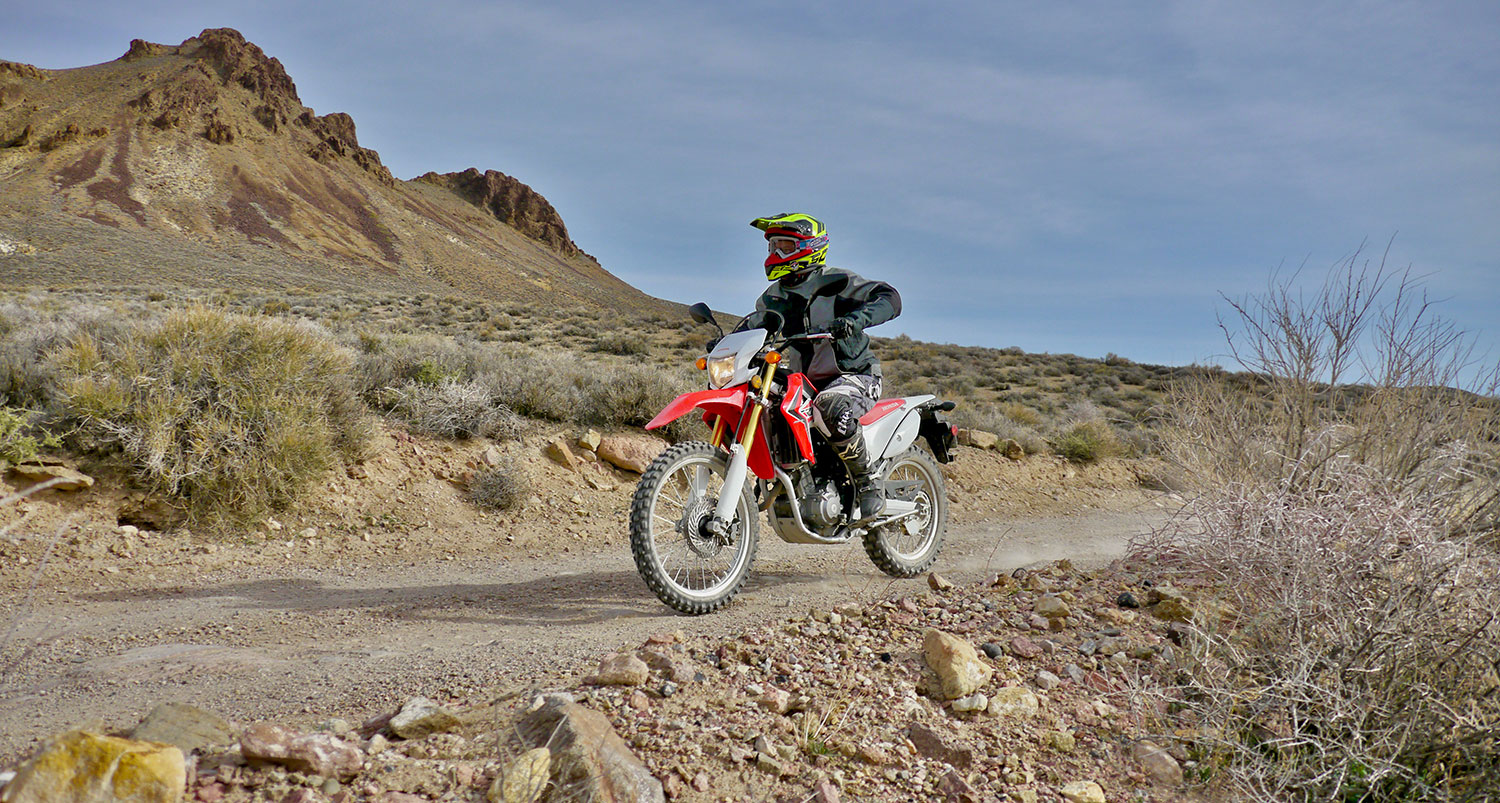 By Tim Struby
Award-winning journalist and founder and CEO of toTree, a new-concept furniture shopping service
On a sun-drenched afternoon in 2015, I pulled a Honda CRF250L to the side of the gravel road and shut off the engine. Exhausted and relieved, I soaked in the moment. Behind me stood the winding, otherworldly Death Valley pass I'd just traversed. In front of me lay the flat, infinite expanse of eastern Nevada nothingness. A 360-view of the Earth's spectacular, unsullied beauty. Just then, as I fired up my bike to meet the other riders at the hotel, a realization hit me. I shouldn't be here, I thought. I'm not supposed to be seeing this.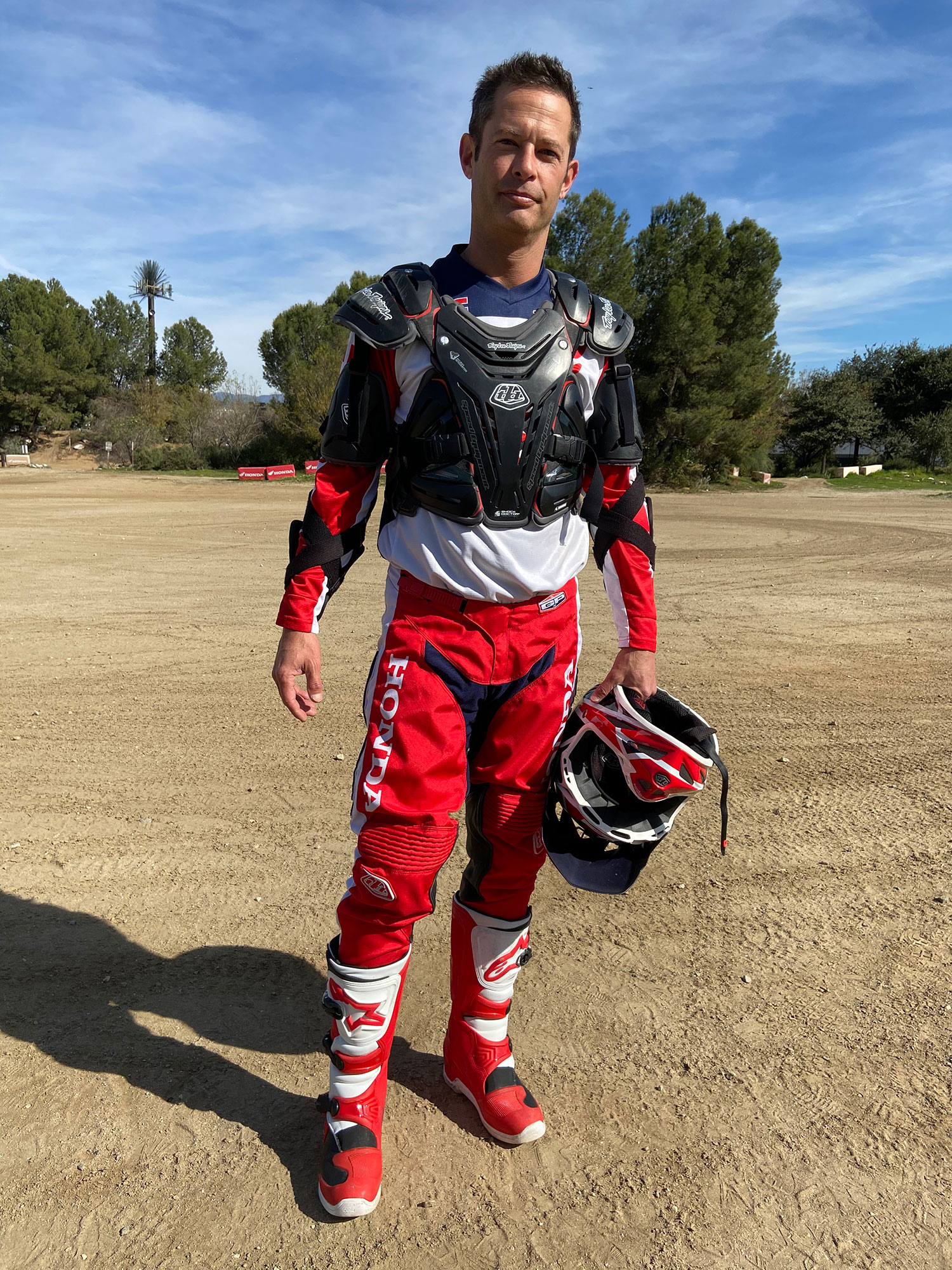 I didn't feel that way because we'd been trespassing on private lands. Nor had we ridden through some uncharted terrain. I shouldn't have been there because I'd never been a motorcycle guy. As a kid, I didn't putt around my neighborhood on a 50cc mini. As a teenager, I hadn't torn through trails on a dirt bike. Well into my 30s, I was a complete non-rider. Yet that quickly changed in 2003 when I embedded with a street bike crew for ESPN The Magazine. To prep for the story, I signed up for the MSF Basic RiderCourse. After two and a half days of studying, practicing, and executing in a Queens, New York, parking lot, I proudly earned an "M" endorsement for my driver's license.
I didn't have long to savor the moment. A week later I found myself on a Honda CBR600 at the Las Vegas Motor Speedway. The Freddie Spencer High Performance Riding School. I hadn't ridden a motorcycle on a public street, yet here I was on a track alongside serious racing junkies (and actors) like David Alan Grier, Mark-Paul Gosselaar, and Molly Culver.
"What have I gotten myself into?" I said to myself as I took a warm-up lap. "Not only am I going to die, but I'm going to take a bunch of celebrities with me."
Yet I stuck to the fundamentals I'd learned at the MSF course and in the Freddie Spencer classroom. Don't push it. Stay smooth and steady. Ride within your limits. True, I was the slowest on the track those two days. But I didn't die. Didn't kill any A-listers. Didn't put the bike down once. Although I wasn't able to lean far enough over to get my knee onto the pavement, something more profound happened: A love of motorcycles seeped into my blood. I was hooked and ready for more.
Over the years, because I was a working journalist, I certainly had more opportunities with motorcycles. Lots more. I took classes with famed racer Kevin Schwantz in Atlanta and Indianapolis, I tried flat-track training with Rich Oliver, and I signed up for the MSF DirtBike School at the Honda Rider Education Center in Colton, California. I took part in group rides to Bear Mountain, went to watch MotoGP at Laguna Seca and in Austin, and attended the annual motorcycle show when it was in New York City.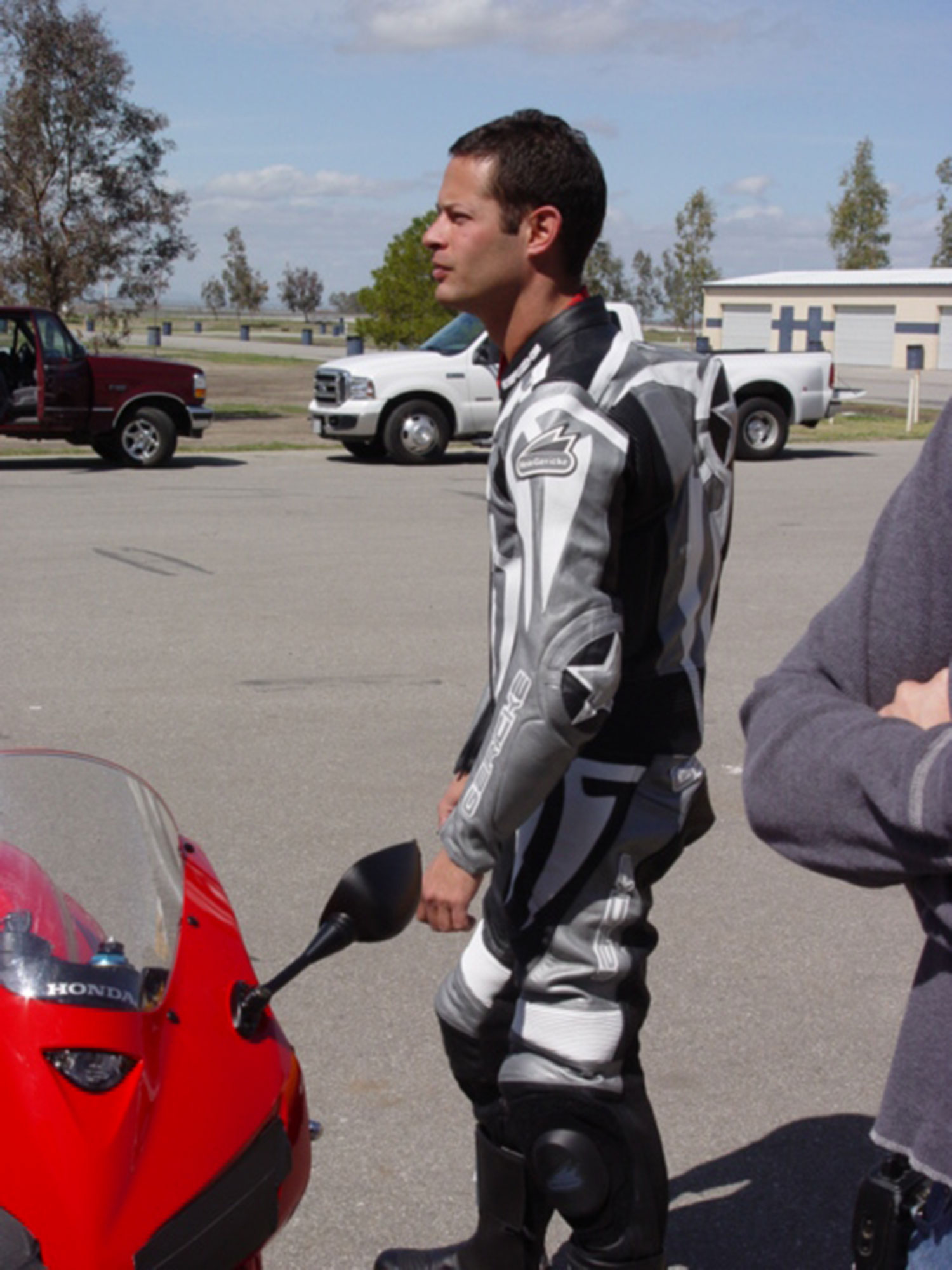 While many of those experiences were extraordinary, what made an even bigger impact was the community that I found among riders. Not simply the A-listers, professional racers, industry folks, and MSF RiderCoaches, but everyday riders on the street. I clearly recall the first few times a fellow rider — a total stranger — waved at me as we passed on the street. Admittedly, it kind of freaked out the built-in suspicions of a native New Yorker at work. "Do I know that person?" "Are they waving at me?" "Why the heck would they do that?" It didn't take long, however, to understand. I was now tacitly part of a club, a community, a world in which a shared passion connects us all. I could pull into any rest stop, roll up to any motorcycle shop or garage and feel an immediate kinship and bond. We had a shared language, foreign to those who never knew the pure joy that two wheels can bring. I'm still a native New Yorker, but to this day, when I ride, I never neglect to give a little head nod or wave to a fellow rider.
Today I'd like to wish the MSF a very happy 50th anniversary. Not only did the MSF help give me this incredibly powerful and indefatigable passion for riding, but it helped make my life richer and more meaningful both on and off motorcycles.