By Alonzo Bodden
Comedian and regular panel member on NPR's "Wait Wait … Don't Tell Me!"
We eat, sleep, dream, talk, ride, live, and love motorcycles. I'm paraphrasing an old sticker that sums up my love of bikes.
I fell in love with motorcycles when a guy took me for a ride on the back down a dirt road when I was about 8 years old. It felt like flying. It still does. Bought my first bike at 18, before I owned a car. To this day, there's only been a brief five-year period when I haven't had a bike. Bouncing around the country working different jobs, bottoming out in addiction, and finding my life through recovery temporarily got in the way of having a bike. But I've made up for it once this comedy thing started paying off. I like to call my garage my Jay Leno starter set.
I learned to ride at a time when they said, "This is the clutch, this is the throttle, shift here, and these are the brakes. If you make it home alive you're a motorcyclist." I did make it home alive. Shortly after that I crashed and broke my wrist but that didn't stop me. Didn't even slow me down. It was years later that I took the Motorcycle Safety Foundation course to get my license.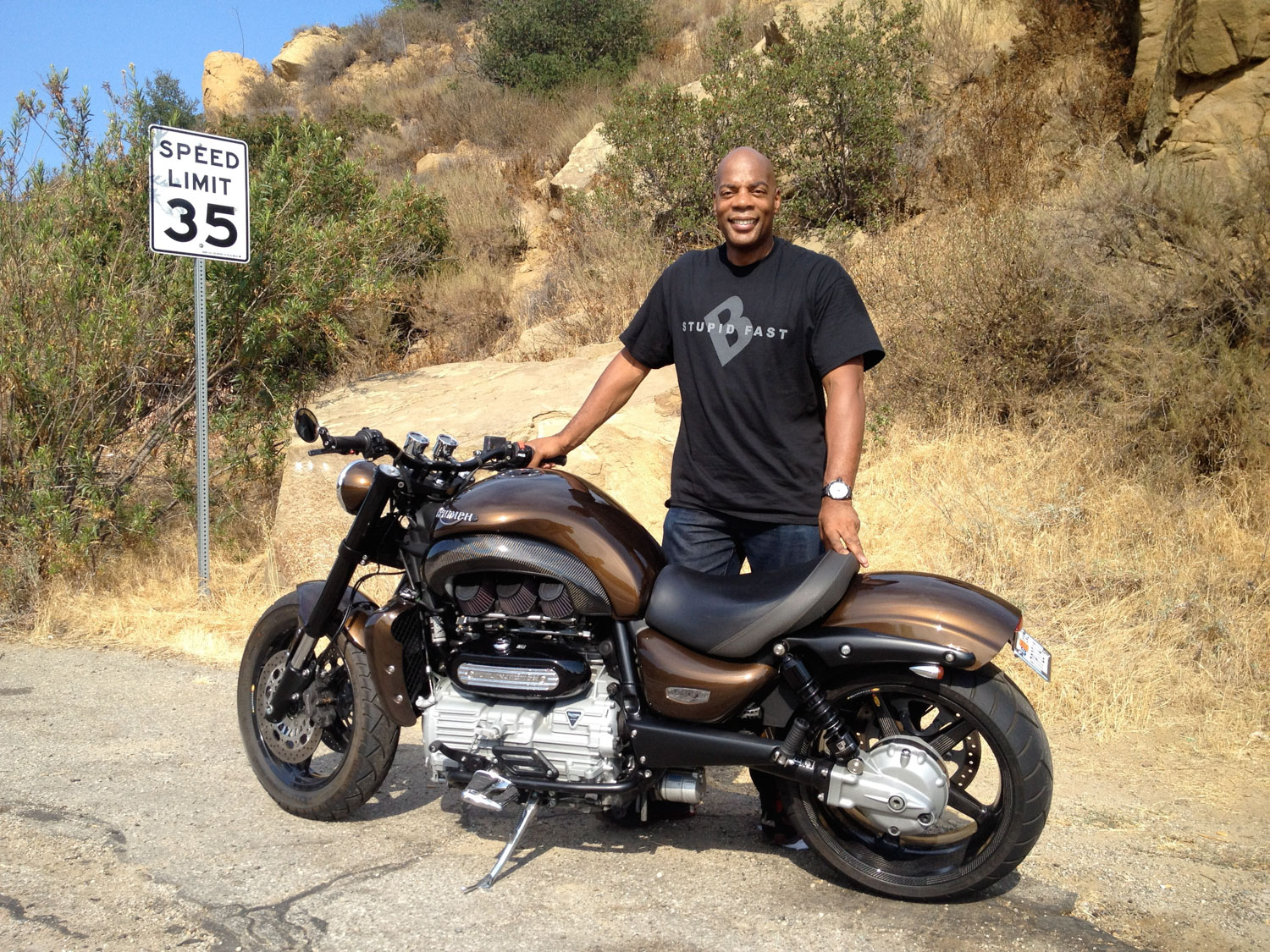 Keep in mind, back in the 80s in LA, neither dealer nor police asked if you had a license so I never got one. The MSF course was an efficient way to take the road test. Pass the course and tests, you can get your license without having to test with the DMV. Surprisingly, even after "knowing it all," I learned a few things at the MSF course. Training on slow, tight turns and looking more than five feet ahead of me has probably saved me a few times over the years.
I got more education when I did a track school. Going to the track is quite humbling. Video showed me that the knee I thought was about to touch down was probably two feet away from the ground, and that knee slider was quite safe. After practicing, I did get faster, learned to look through the turns, not tense up, and trust the bike, body position, and counter-steering. All things I learned and practiced in a safer environment than a canyon road. Oh, and it stayed humbling. After a number of track days you think you're fast. Then an instructor passes you with a passenger on the back. I guess Valentino Rossi's MotoGP titles will be safe. I did eventually touch that knee down. Then the MotoGP guys started leaning so far they were dragging elbows. As I famously said in the documentary "Why We Ride," if I drag an elbow it's just the first part of the crash.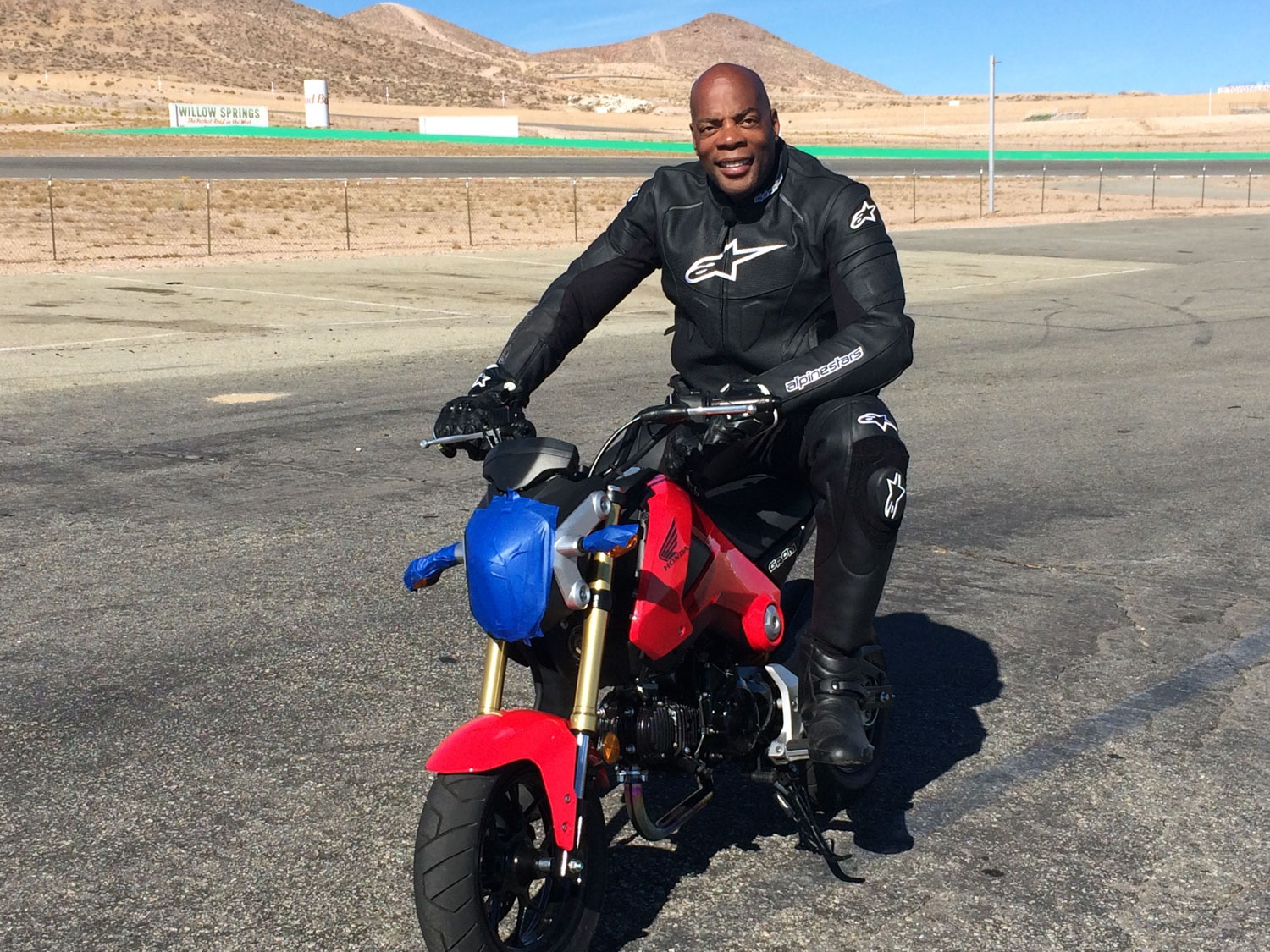 My more recent training experience came from Triumph Motorcycles. They invited me to the launch of the new Tiger 1200 Explorer, which included a class at an adventure riding school in Portugal. I mean, if you're going to learn to dirt ride, it might as well be on a 1200 cc adventure bike in a foreign land, right? As a bonus I learned how to pick up a 1200cc adventure bike.
Track riding taught me to properly use the front brake; dirt riding taught me proper use of the rear brake; these lessons were over 20 years apart. There's always more to learn. And the MSF provides a great way to get started with training, whether it's with the Basic RiderCourse to get your license, or DirtBike School to learn dirt-riding fundamentals, or more advanced classes such as the Advanced RiderCourse or AdventureBike RiderCourse.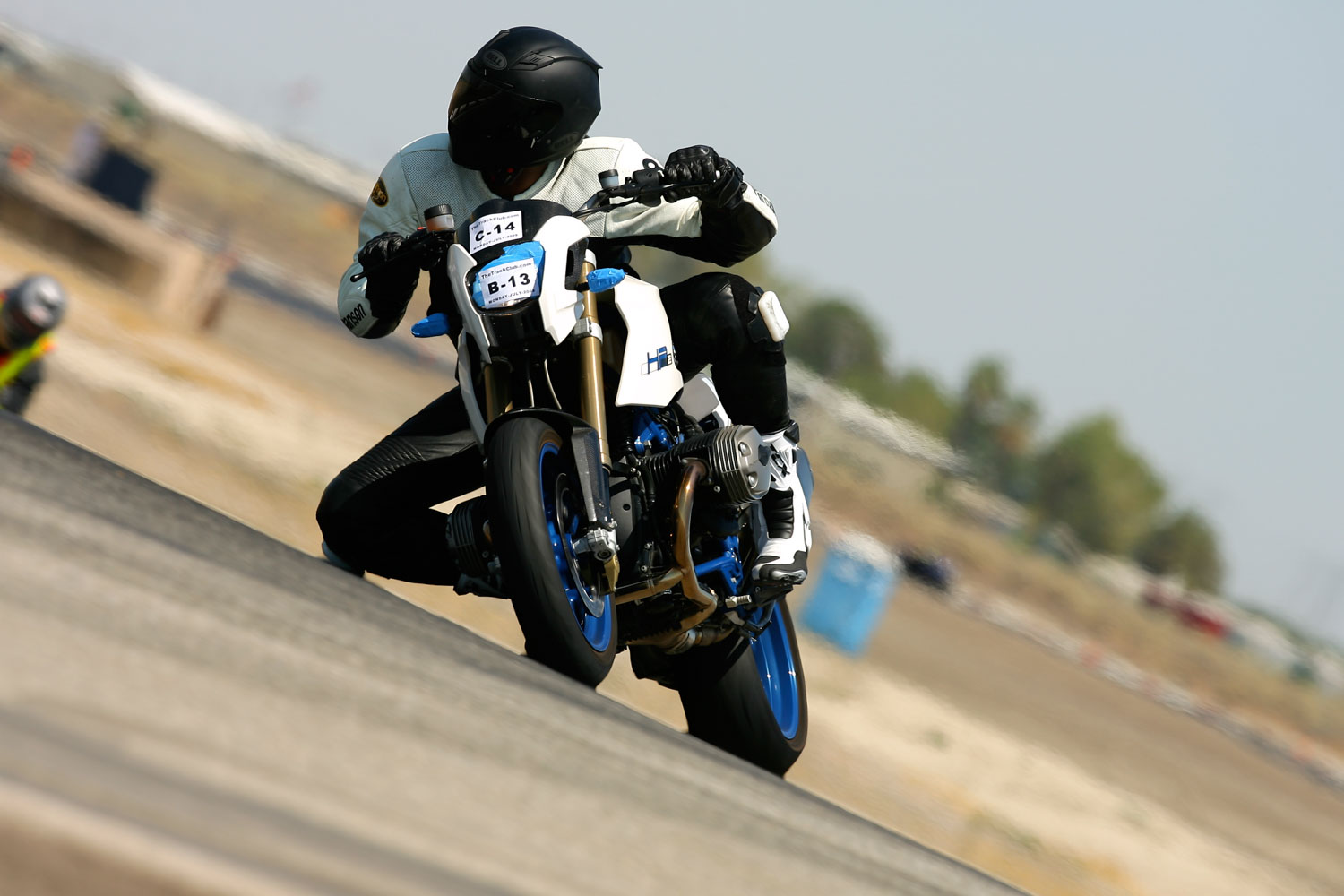 I've owned every type of bike: sport bikes, cruisers, touring bikes, nakeds. I've loved them all, from my little Honda Grom to my Triumph Rocket 3.
My greatest adventure was riding coast-to-coast. I was on a new six-cylinder BMW K 1600 bike with a pocket full of credit cards. Turned out to be one of the few things in life that exceeded all expectations.
Today, from riding short tours to battling LA traffic (which I compare to a live game of Frogger), to meditative rides in the canyons, I still eat, sleep, dream, talk, ride, live, and love motorcycles. MSF, here's to 50 more years!