By Dave Kunz
Automotive Reporter with KABC-TV and co-host of "The Car Show" on KPFK-FM
From a very early age, I was always fascinated by anything with wheels, mostly cars. But as I approached my middle teens, I learned that a motorcycle was not only fun, but could be ridden legally at age 15 with a learner's permit. Great! I started saving for something with an engine and two wheels.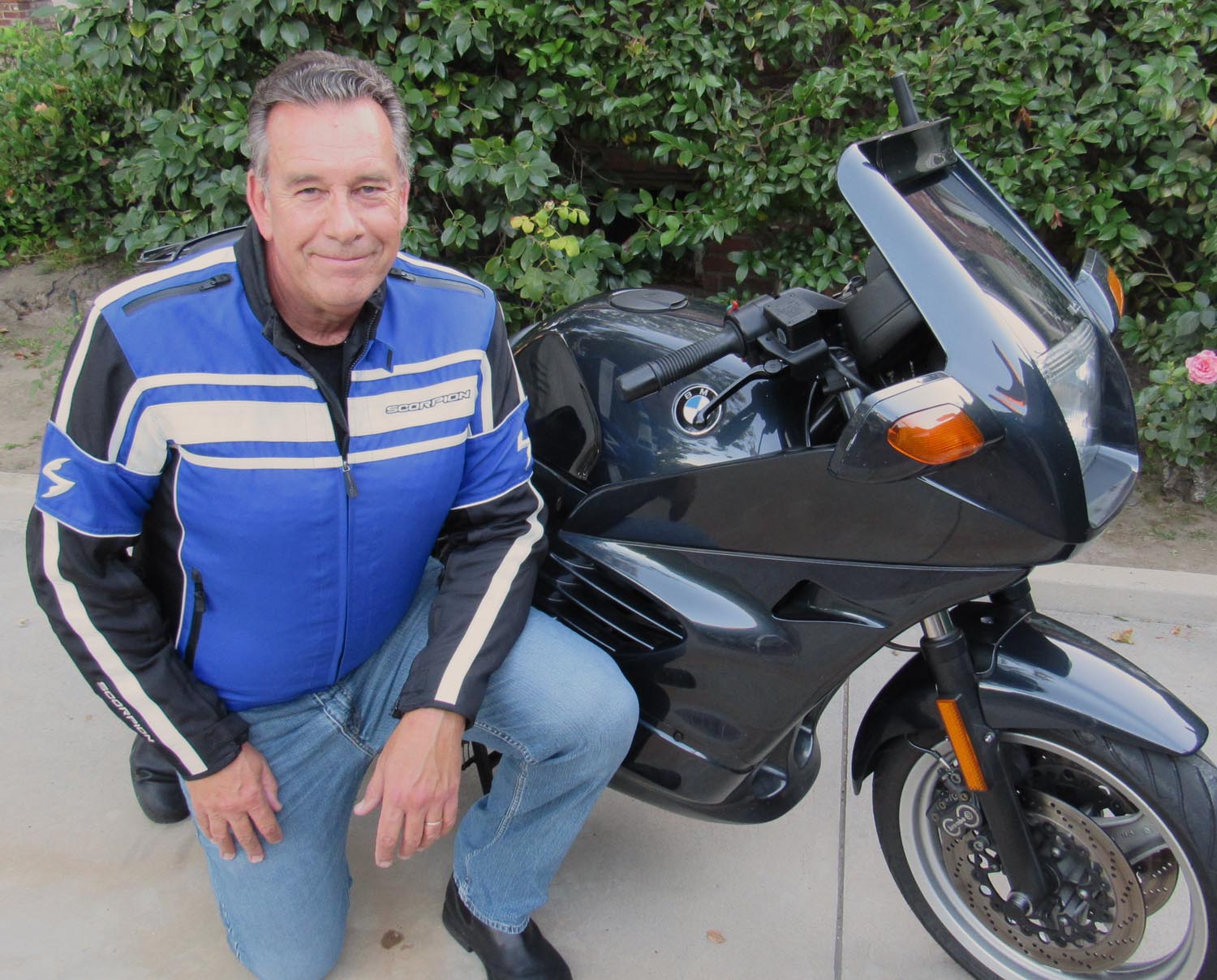 That first bike was a 49cc Honda NC50 Express, essentially a moped with no pedals (aka "noped"). It was classified as a motorcycle, and I could ride it to school and wherever else its 27-miles-per-hour maximum speed would take me. I even took my DMV riding test on it immediately after taking the automobile test on my 16th birthday. I made a solemn promise to my mother that I would always wear a helmet, even though this was before helmet laws came around. I've kept that promise all this time, so Mom's still happy.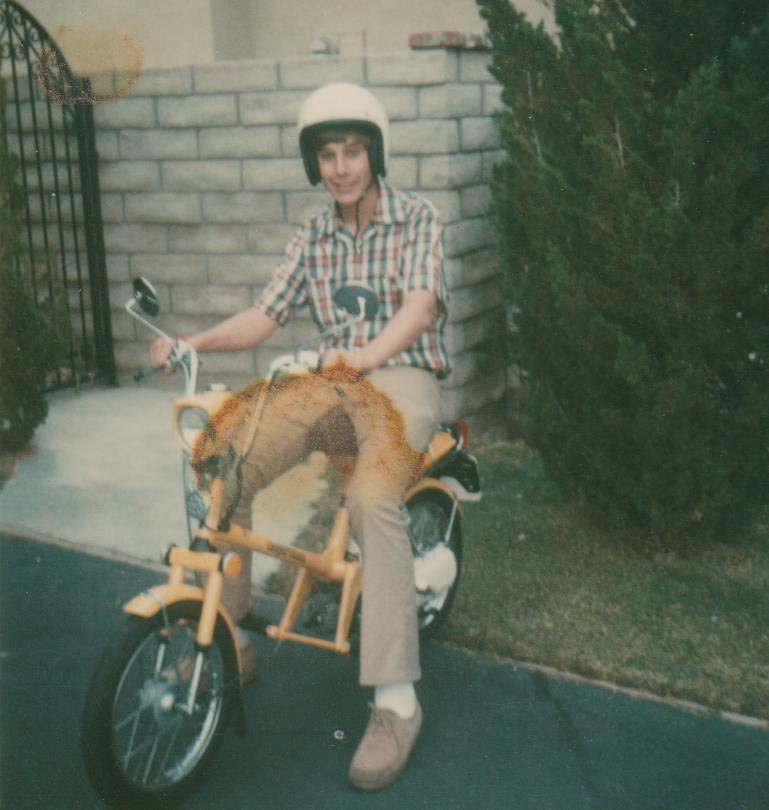 Next up, a friend taught me the art of shifting with the left foot and operating a clutch with a hand lever on his Yamaha 360 Enduro. I became pretty proficient, and never had any mishaps on our neighborhood streets. True, that was NOT the right way to learn to ride, but years later I did jump at the chance to hone my skills via the Motorcycle Safety Foundation's Advanced RiderCourse.
My own first "real" motorcycle was a Honda CB400F, which I bought used during my sophomore year of college. I sold my folks on the practicality aspect, since both the community college and four-year university I attended offered much easier parking for motorcycles compared to cars.
I moved up to a Suzuki GS650G, my first new motorcycle. I put thousands of miles on it before switching to a used (and very rare) Yamaha XJ900 Seca. It was on that bike that I started taking road trips with my riding friends, including our annual pilgrimage to my Yamaha's namesake, Laguna Seca Raceway. Many summers in a row we not only took in a weekend of thrilling racing action, but the journey up there and back via California's scenic Highway 1.
I got a little more serious about sport-touring with a Kawasaki ZG1000 Concours. On it, I made a solo trip to the far northern reaches of California and into Oregon; a fantastic multi-day ride that I will never forget. I highly recommend a trip through California's majestic Redwood Forest on two wheels if you have the opportunity.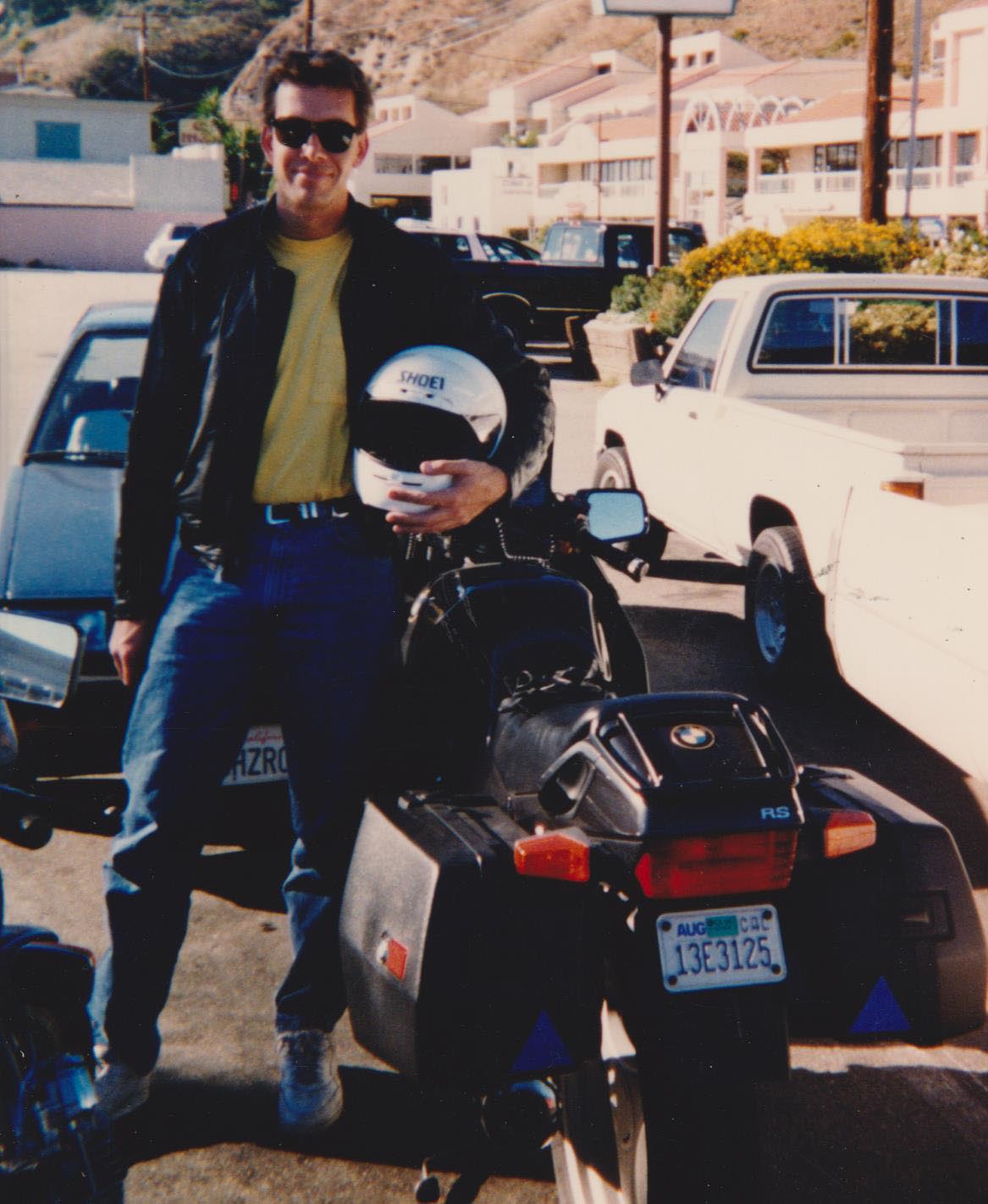 About that time, a couple of friends were getting into BMW motorcycles and suggested that the German brand made some of the best sport-touring bikes in the world. I bought a gently used K100RS 16-valve complete with hard bags and was hooked. I did several great weekend journeys with my friends over the next several years. 
As BMW was introducing the then-new K1200, I knew it was my last chance to get one of the last of the original "flying brick" designs. I bought a closeout '96 K1100RS in 1997 and still own it today! It, too, has given me thousands of miles of day trips and weekend adventures. I have yet to find a motorcycle that fits my 6'6" frame better, which is why it's been such a keeper. 
In the course of my job as a broadcast journalist and host over the years, I've had the chance to experience many interesting modern motorcycles, from the tiny Honda Grom, to big boys like the Suzuki Hayabusa and full-dress Harley-Davidsons. If it had two wheels and something interesting about it, I gladly rode it.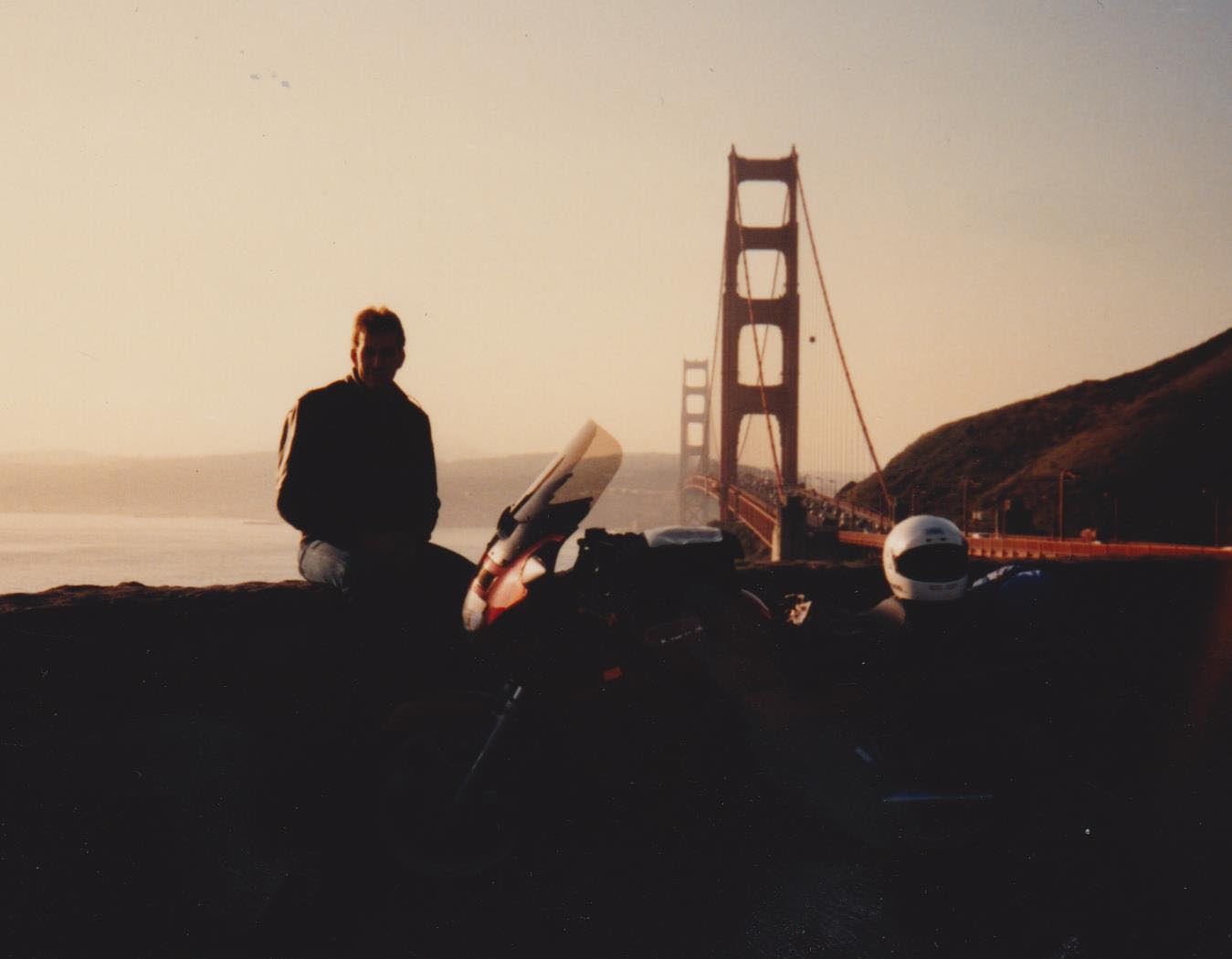 I also had the opportunity to continue my riding education and training with the MSF DirtBike School, the aforementioned MSF Advanced RiderCourse, and a fantastic track-day class at Auto Club Speedway on a prepped 600cc sport bike lent to me for the occasion. The training not only helped me refresh my skills, but I also learned new techniques that helped improve my riding. And the better you are at something, the more fun it is. To this day, when the perfect sunny California weekend comes along, I give my motorcycle a once-over, following the MSF's T-CLOCS guidelines, gear up, and head out for some more of the two-wheeled fun I've been enjoying for decades.