By Eva Rupert
Event planner, writer, adventure-seeker, and MSF DirtBike School Coach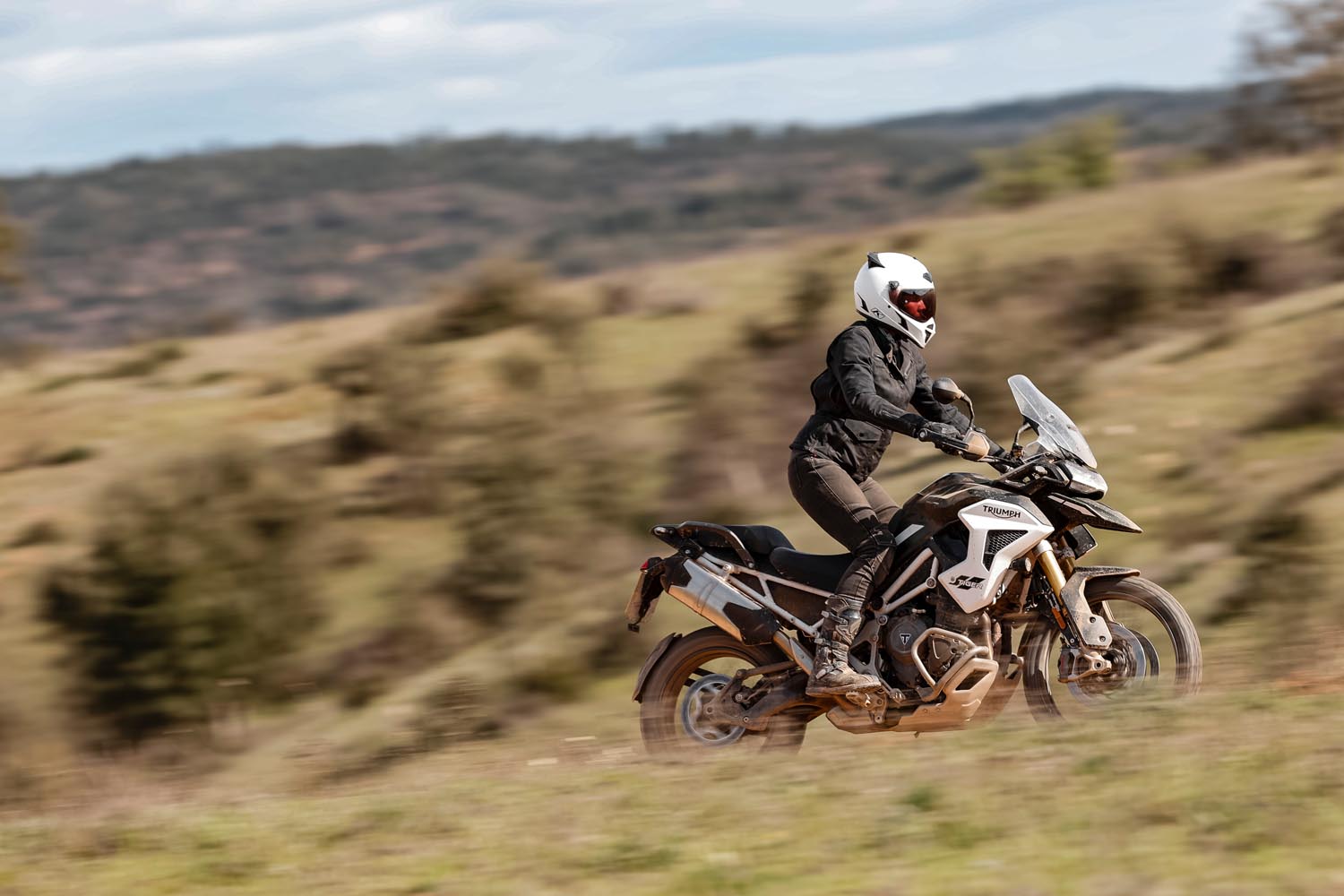 I took my first motorcycle camping trip in New England nearly 20 years ago, a few months after getting my license and decades before I had any idea that adventure riding was even a thing. I never grew up around motorcycles and, in my experience, they were loud machines ridden by bearded men in leather jackets. Or, in my case, an inexpensive way to commute around the New York metro area for whatever random work I was scraping together in my early 20s.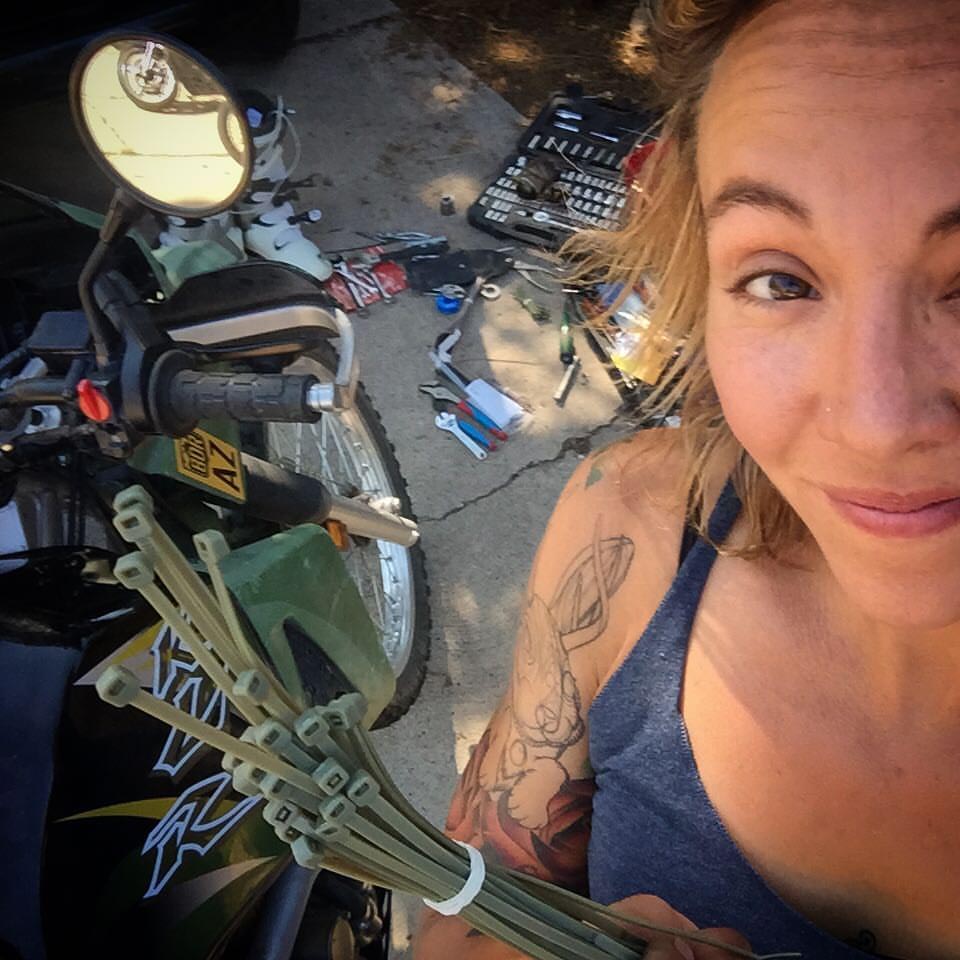 One weekend, with my duffle bag strapped to the back seat of a 1979 Honda CB750 that I bought for a whopping $800, I headed north out of Danbury, Connecticut, on Route 37. Skimming the New York border into Litchfield County, the suburban sprawl fell away to quaint farms and rolling woods. I honestly don't remember much about that trip, other than stopping at a farm stand to buy my dinner supplies, pitching my tent near a spur of the Appalachian Trail, and that it, like all my riding in those early days, oscillated between white-knuckle fear and a sense of pure joy.
Being young and untrained, the very act of riding was intimidating. My bike felt foreign and unwieldy. It would fall over in the driveway. Traffic was terrifying. My duffle bag would come loose and threaten to spill gear all over the road. But no matter what, every ride, whether to work or on a road trip, was an adventure and I kept at it.
A decade (and a handful of old Hondas) later, I rolled into an Overland Expo event for the first time. Still traveling with my duffle bag strapped to the back of a CX500, I saw a side of motorcycling that I never knew existed. The event field was filled with vendors and riders standing on the pegs of their space-aged bikes, weaving effortlessly throughout the venue. They had metal panniers and Kevlar suits rather than duffle bags, bungee cords, and denim jackets. They rode those big bikes on dirt roads — on purpose, nonetheless!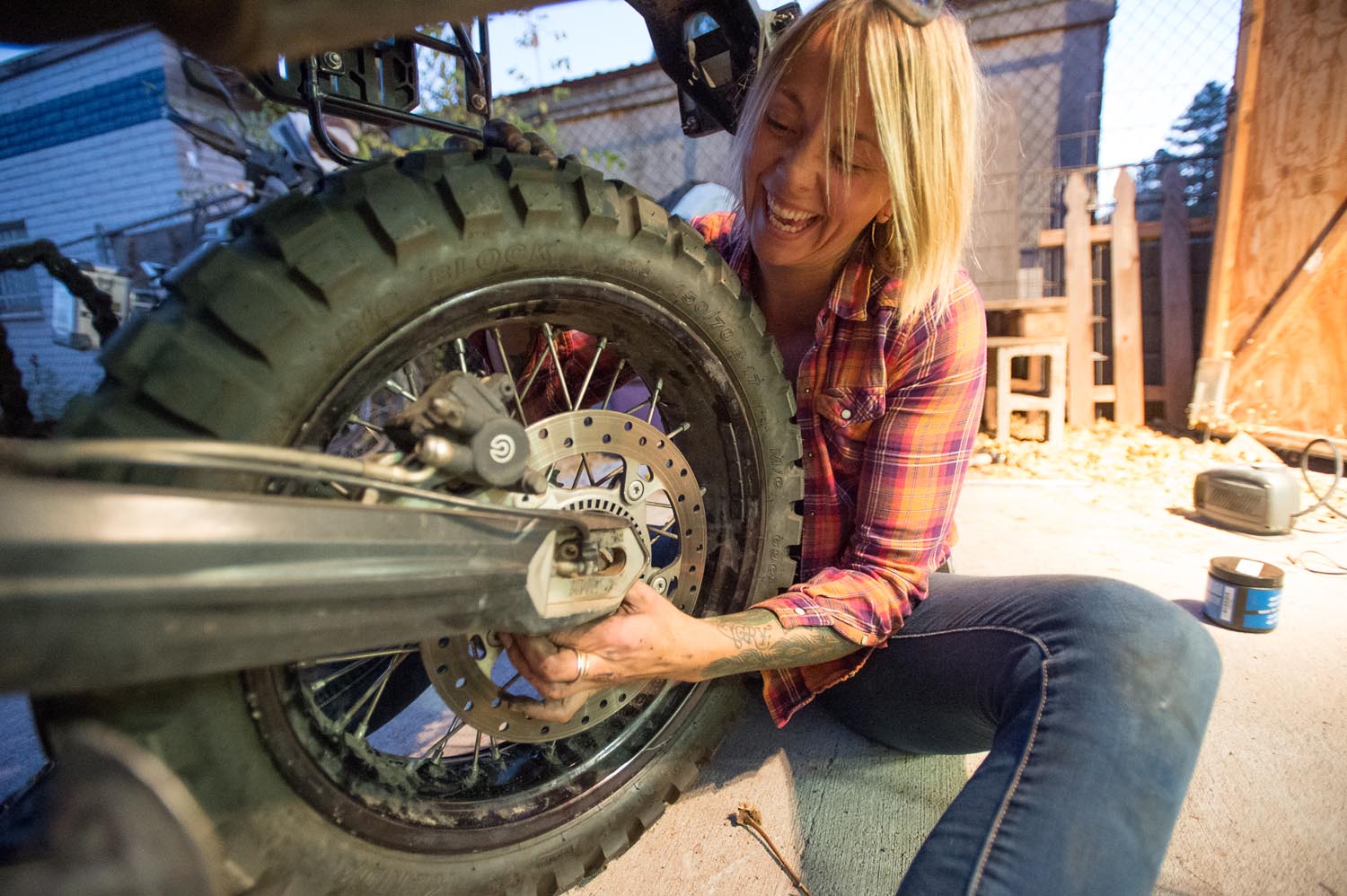 I considered myself an adventurer at that point, having traipsed all over the continent, sleeping countless nights under the stars. But my motorcycle trips were limited to pavement — riding on the dirt was reserved for a short jaunt into a campsite or serious navigational oversight. Wide-eyed all weekend, something clicked for me at that event: These riders were putting it all together. Their motorcycles were the catalyst for adventure and I wanted to ride like that, too, effortlessly, on the dirt, on purpose, with my camping gear neatly stowed.
After that, I rode the CX for several more years before buying a Kawasaki KLR650 and dipping my toe into the peg-standing world of ADV. When I did, I found myself again waffling between white-knuckle fear and pure joy. The bike felt big and unwieldy, the dirt was loose and bumpy; I fell over more often than I'd like to admit.
The big difference between my early days on the CB and my switch to adventure riding was that I actively sought training to learn how to ride off-road. When I was young, I'd follow behind other riders and try to see what they were doing, but my learning was slow and, to this day, I'm still shaking off a few bad habits that I picked up without any coaching.
When I got the KLR, it became apparent that adventure riding required a special skill set and, fortunately for me, there are some fantastic coaches out there. Whether taking a formal class, such as at Dragoo Adventure Rider Training, or tagging along with experienced riders, I found more friends and mentors to ride with and learn from. And, to no surprise, I learned faster than ever, which made me realize just how important proper training is. Since then, I've put thousands of off-road miles on numerous motorcycles and I now store my camping gear in panniers rather than a shoddy duffle bag.
After attending Overland Expo for a couple of years, I began working for the original owners of the event and have been the Motorcycle Community Ambassador ever since. In realizing how important the ADV community is to me and how proper training truly gave me a leg up in my riding, I've made it my mission to give back in as many ways possible.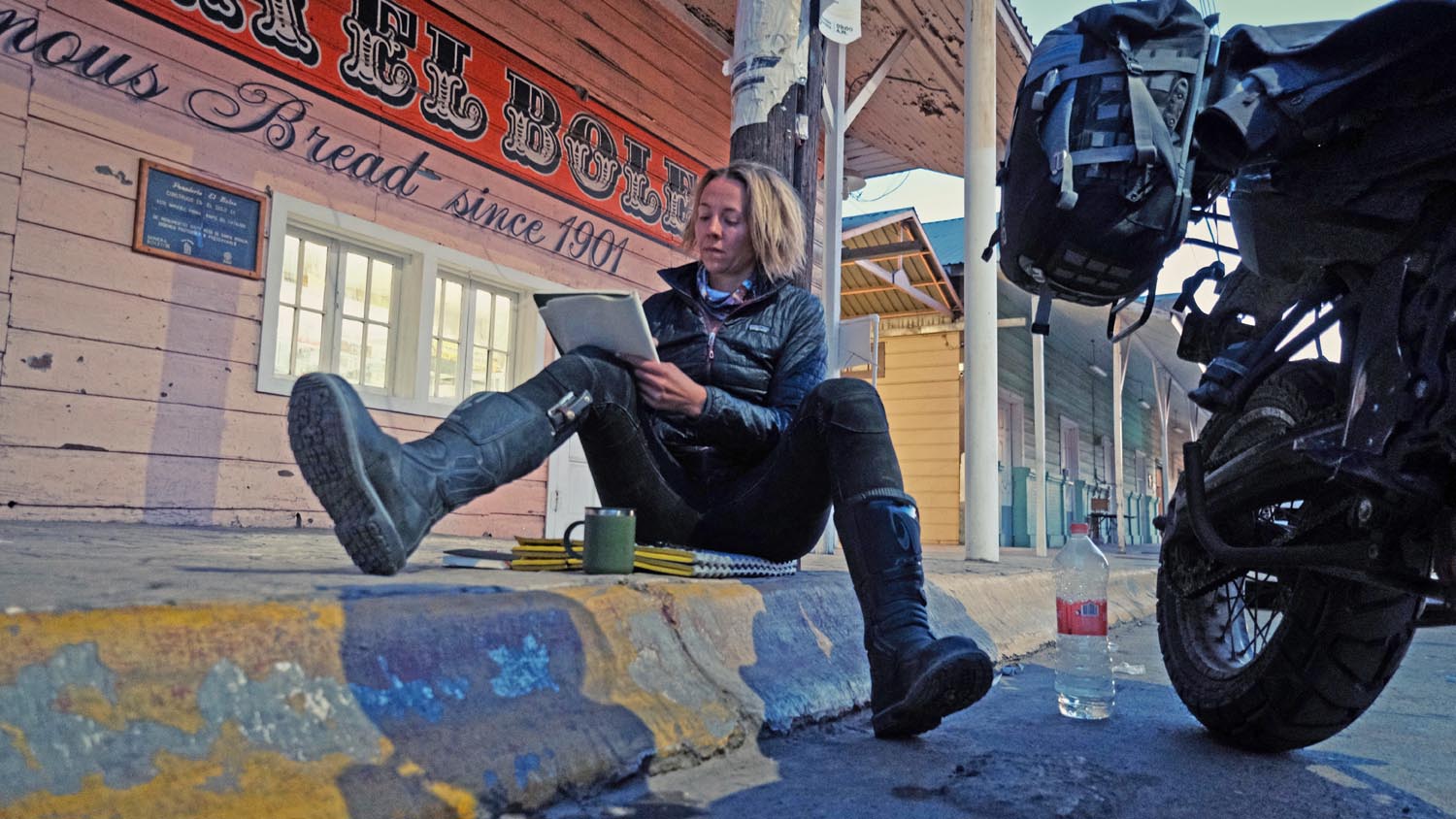 Now, in addition to Overland Expo, I write articles about adventure riding gear and my own travels. I'm working with an amazing group of women to revitalize SheADV (SheADV.com) and help train, connect, and inspire more women through adventure riding. Plus, I'm learning to be a better coach myself! I took the Motorcycle Safety Foundation DirtBike School Coach Prep class earlier this year, which gave me the tools to support others in the same way that this amazing community has supported me. And now I have my sights on training to become a coach for the MSF's new AdventureBike RiderCourse.
Whether I'm riding, writing, or planning an event, it generally involves motorcycles, dirt roads, and camping. In my work as an event planner, writer, and newly-minted MSF DirtBike School Coach, I love having the opportunity to help more people find their way into motorcycling and discover the adventure for themselves.