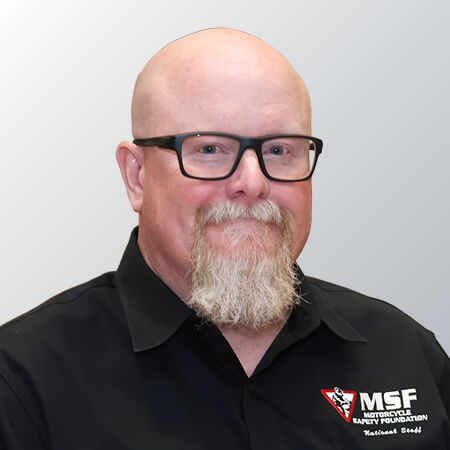 By Robert Gladden
Motorcycle Safety Foundation Vice President, Training Operations
The Motorcycle Safety Foundation is celebrating 50 years of rider education and training, which really means celebrating 50 years of RiderCoaches, DirtBike School Coaches, site administrators, program managers — everyone in our training community — who have helped millions of people realize their dreams of two- and three-wheeling.
MSF was established in 1973 with BSA, Harley-Davidson, Honda, Kawasaki, Suzuki, and Yamaha as founding members. It was a time when sales were booming and dealerships were seeing many first-time riders, but there wasn't much out there for would-be riders as far as resources, training, and education.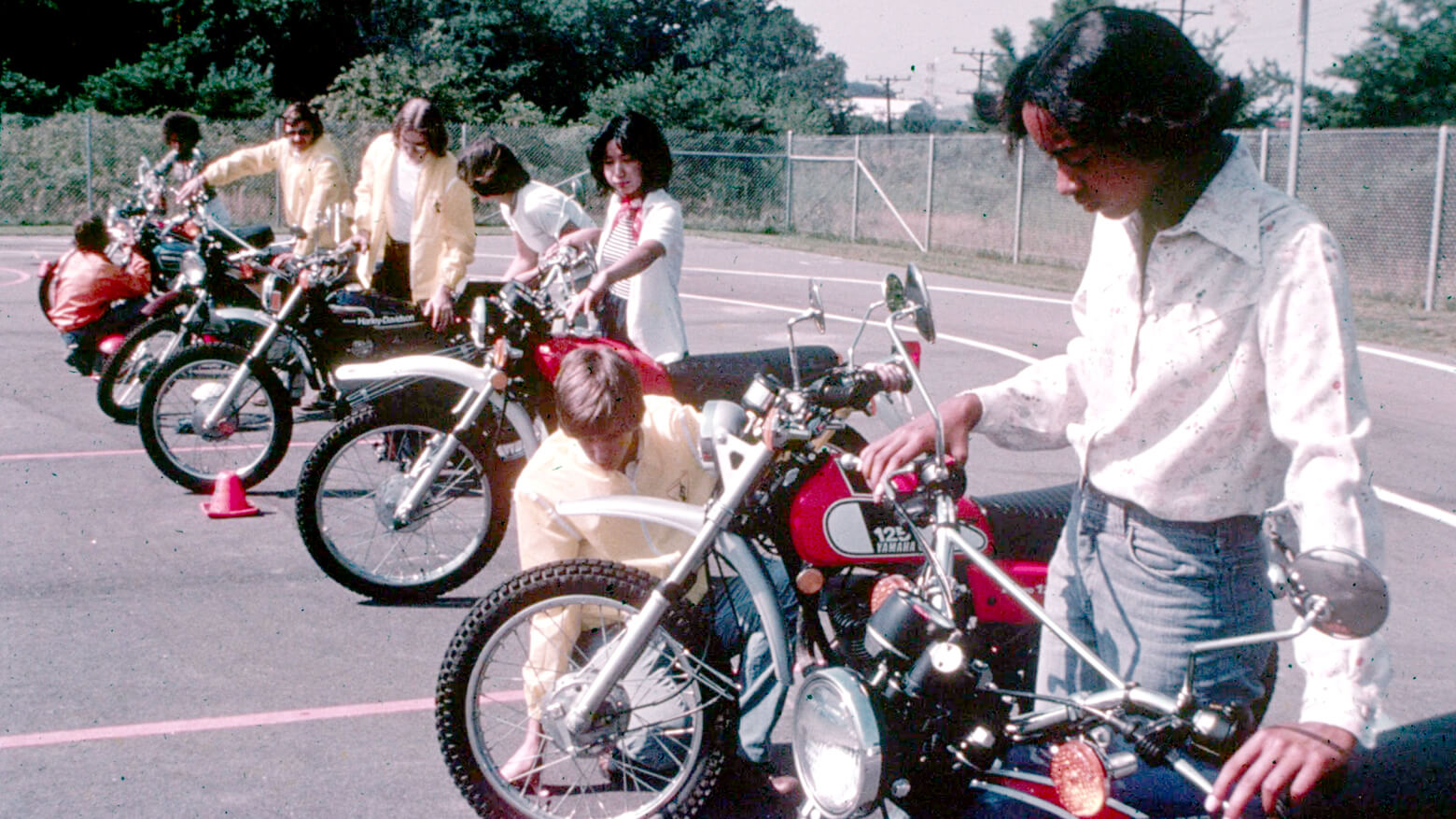 MSF introduced the Beginner Rider Course in 1974 and by the end of that year, 15,629 students had the class. By 1983, the number of riders enrolled topped 300,000. Today, more than 10 million have enrolled in an MSF RiderCourse since its inception.
Through those 50 years, we have seen changes in motorcycling trends and technology, ups and downs of the economy, and most recently, a pandemic that brought on new challenges. Through it all, our training community remained patient, flexible, creative, supportive, and dedicated to helping others learn to ride the right way.
Changing with the times
While you have adjusted to the changing times and needs of motorcyclists, so has MSF. In 2000, as trail riding grew in popularity, MSF launched its DirtBike School, a one-day course for anyone aged 6 years and up. It didn't matter if you had no motorcycling experience or if you were a seasoned rider, DirtBike School had — and still has — something for everyone.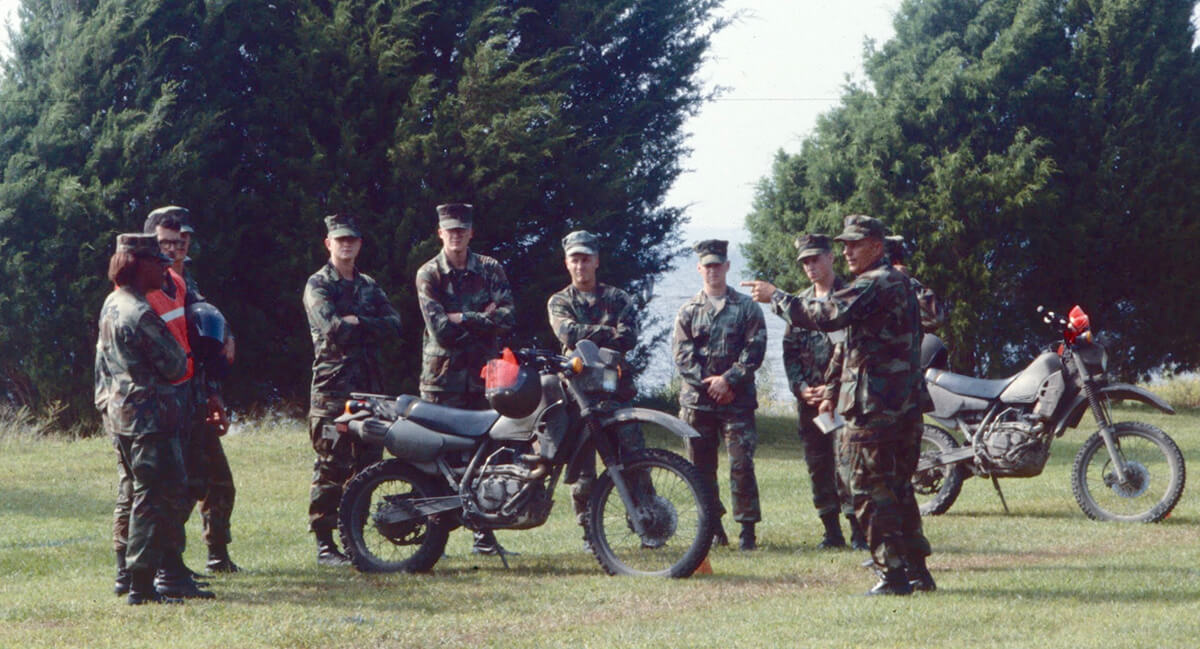 In 2008, the U.S. Navy requested military-specific rider training, so MSF developed the Military SportBike RiderCourse. The mental strategies and range exercises proved so beneficial to current riders that it was adapted for the public as the Advanced RiderCourse. A couple years later, in 2010, MSF introduced the 3-Wheel Basic RiderCourse as demand for trikes and three-wheeler training grew. The eCourse made its debut in 2014. And just last year, MSF launched the AdventureBike RiderCourse as trends pointed to more riders wanting to combine their on- and off-road adventures. According to the Motorcycle Industry Council, sales of dual-purpose motorcycles and ADVs have increased every year since 2016.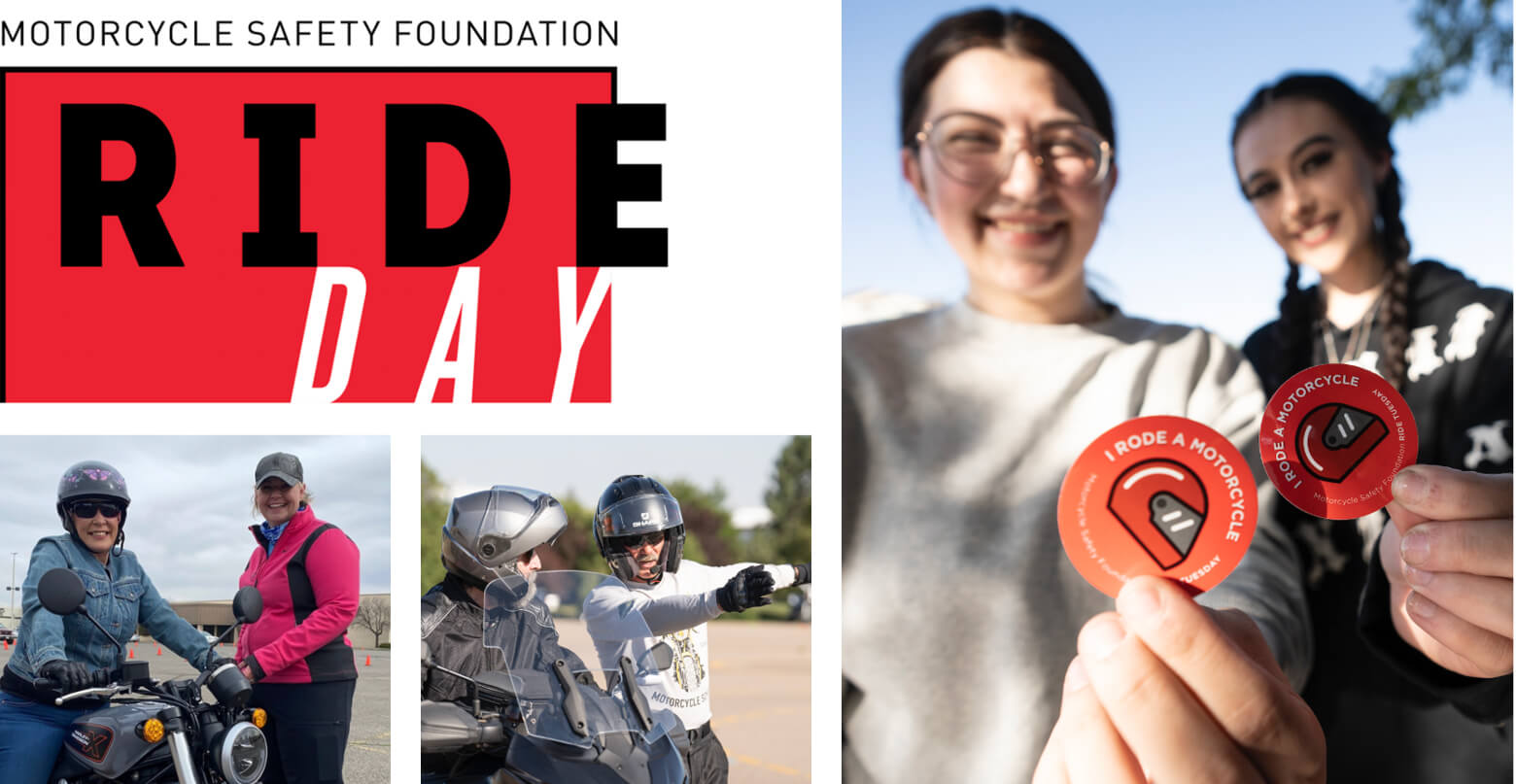 We've been helping ranges host their own RIDE Days, which include a MOTO Intro to give non-riders their first taste of riding, and SKILLS Check, which allows current riders an opportunity to try a more advanced MSF drill to see if their skills are where they should be. These events help introduce people to training so they can see how much they can benefit from additional education and just how much fun it can be.
'We walk the walk'
I've been extremely impressed with the commitment our training community has shown in continuing education so that we can become better coaches. We enjoyed years of gathering in-person for the International Rider Education Training Systems workshops, or IRETS, to learn and connect with fellow coaches. When the pandemic hit, we shifted our gatherings online for Dr. Ray Ochs's vRETS series. The number of you signing up for the virtual workshops has been astounding. In fact, we had to upgrade our webinar package to accommodate all the participants. This just shows that not only does the MSF community talk the talk, we walk the walk: We're lifelong learners, lifelong riders.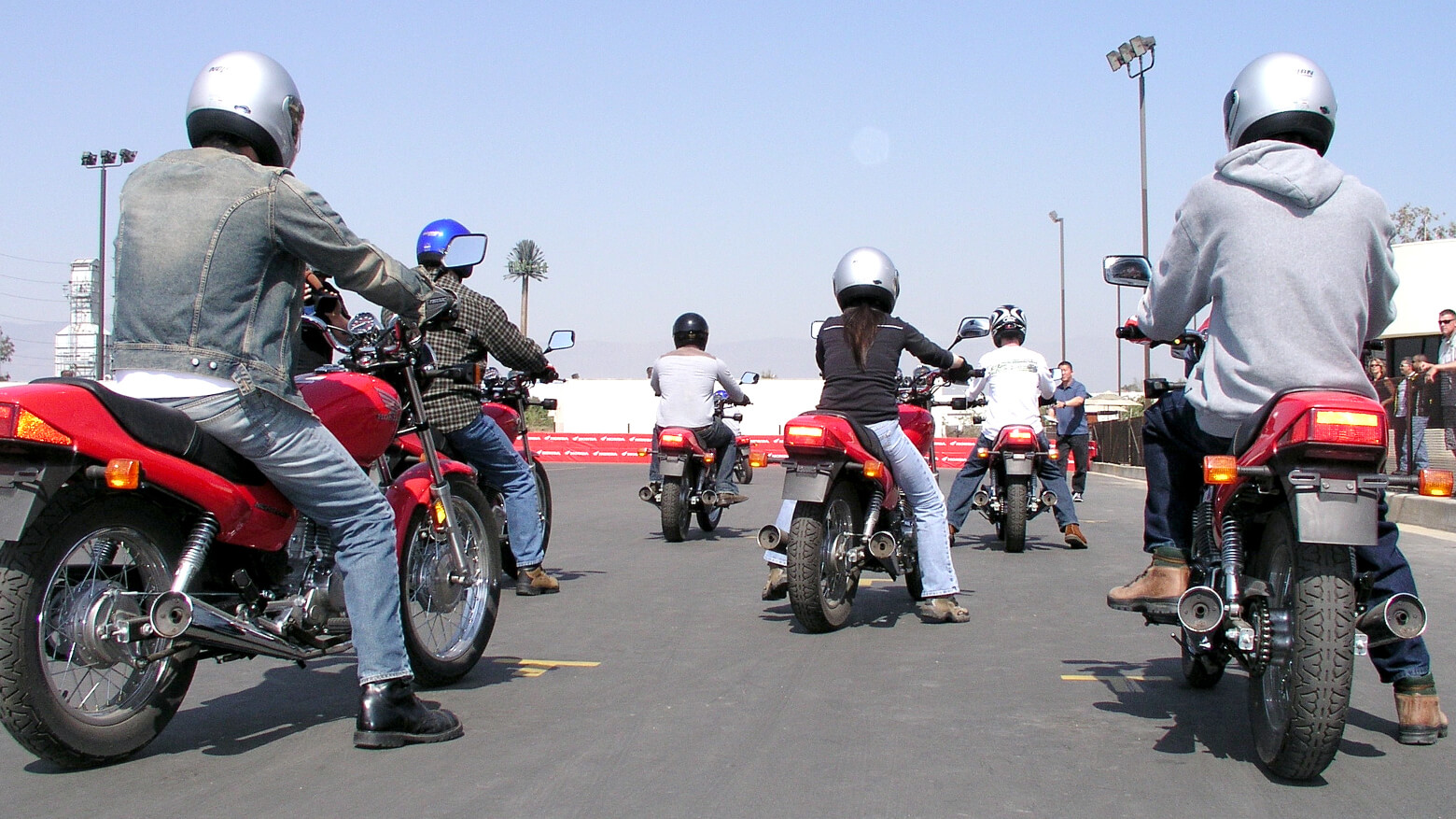 For years, you have taught on baking-hot ranges, through rain and sometimes snow, frigid temperatures, and other less-than-ideal conditions. You've spent countless hours pushing bikes, kicking cones, and making sure students are properly geared, well hydrated, and safe.
You tell me that among the greatest rewards of coaching is seeing the smiles on students' faces and the excitement in their eyes when they realize that they are actually doing it — they are riding a motorcycle!
There is no other organization that I can think of where so many people from such varied backgrounds and from so many different places come together to share a common goal: helping others ride their best.
Thank you for helping the Motorcycle Safety Foundation achieve 50 years of success as we look forward to the next generations of coaches and riders.