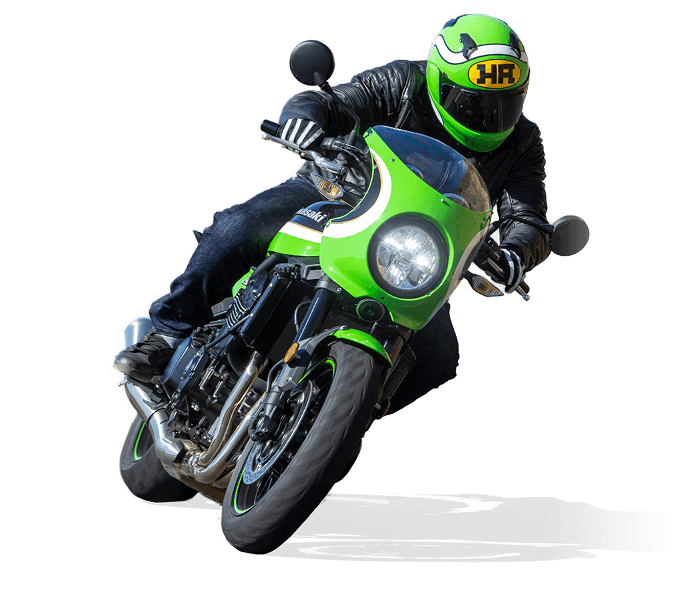 360 Motorcycle Rider Training
Motorcycle rider training helps you learn and improve your riding skills
MSF 360 Rider is a collection of hands-on motorcycle riding courses for riders of any and all skill levels. MSF courses are divided into three groups: Start, Improve, Advance. Each designed to help you on your motorcycle riding journey.
Learn to ride and earn your license
These courses are designed for people with no, limited, or long-dormant motorcycle experience. Core courses include:
Sharpen core skills and gain new ones
Ideal for current riders looking to refresh and improve their skills as well as current riders who need to earn a motorcycle license or endorsement.
Take your riding to the next level
Conquer a new challenge, refine current skills, and build new ones; prepare for your next two-wheeled adventure. All courses taken on your personal motorcycle.
Classes that help you earn a motorcycle license
Motorcycle Safety Foundation Basic Rider Courses are on motorcycle rider training that help you earn a motorcycle license.
In many states, MSF motorcycle course completion waives testing at the motor vehicle department. Check with your state for specific information. Successful completion of a Basic RiderCourse, Basic RiderCourse 2 or Basic RiderCourse 3-Wheel often waives the need to take state tests.
Basic RiderCourse – Learn core motorcycle riding skills and take a step towards earning your motorcycle license. Includes two 5-hour sessions of on-bike instruction over a weekend.
Course Finder
Basic RiderCourse 3-Wheel – Learn core 3-wheel riding skills and earn your 3-wheel motorcycle license.
Course Finder
Basic RiderCourse 2 License Waiver – One day, on-motorcycle course for current riders who need to earn their license. Meets DMV requirements in most states.
Course Finder