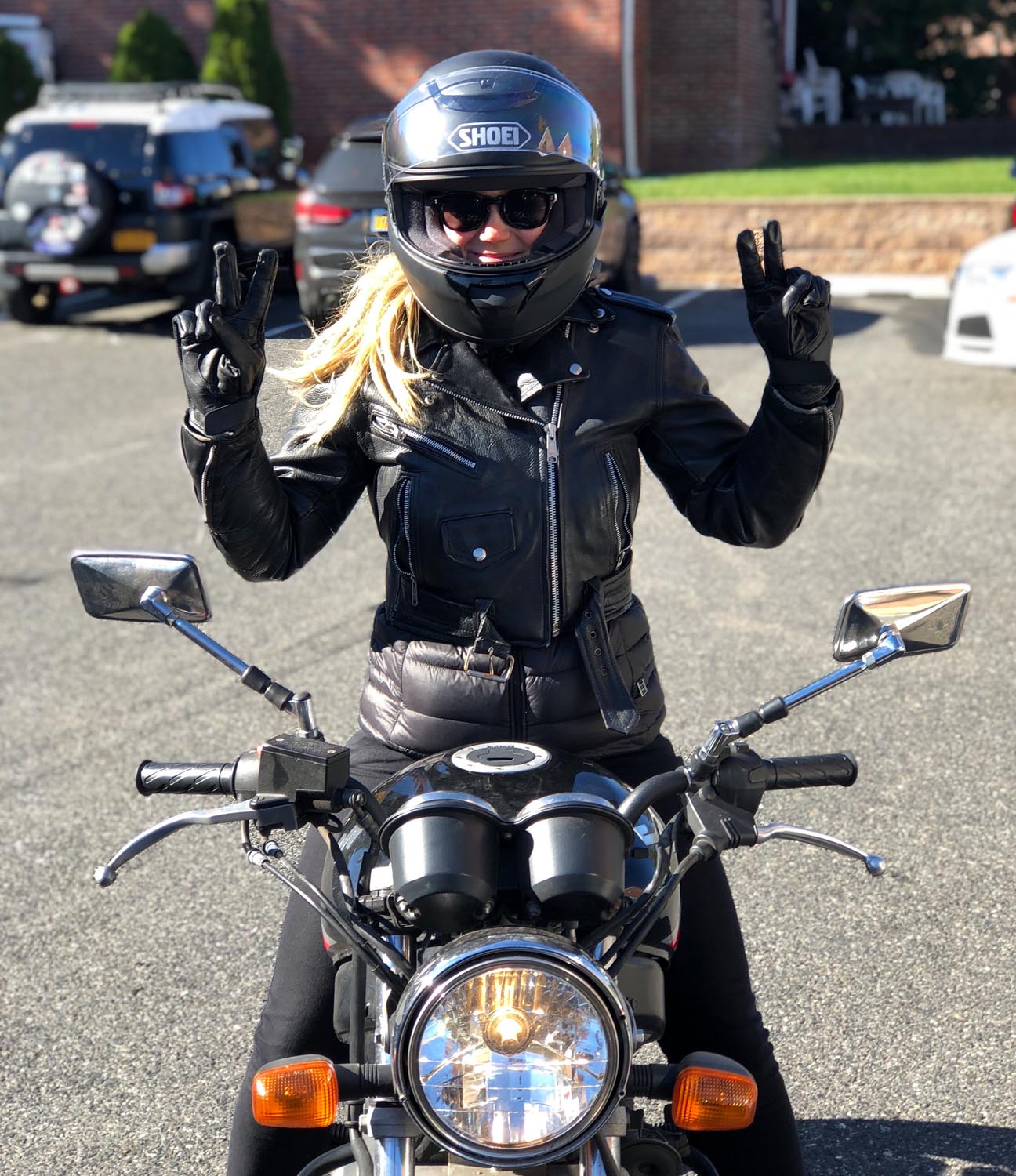 Life was wall-to-wall stressful for filmmaker Pamela Romanowsky, a self-described "crazy little rogue artist." Cue: Motorcycles. She put one in her film, but found that it was exactly what she needed in her life. Motorcycling opened up a whole new world for her, helped her find serenity (with a shot of adrenaline), and brought her some of the "coolest, most welcoming people" that would also become her friends.
By Pamela Romanowsky
Film and television director
Fun fact, when you're a doctor's kid, you genetically inherit their top three fears (ahem: trampolines, snowmobiles, and mosquito-borne tropical illness). But what if you're also a crazy little rogue artist from a young age? I've always been torn between loving insane adrenaline-laden things like illegal fireworks and open-water diving, and the desire to keep doing all of those things for a long lifetime. I accidentally found the perfect hack for this by becoming a filmmaker. I can write a crazy adventure for myself (cue: leopards, sharks, explosions), but there's no chance that my producers will let me do any of these things without an expert and a ton of safety training to ensure that nobody gets hurt. This is exactly how I found my way to motorcycling.
In 2014, I met a very cool group of motorcycle people while shooting my film The Adderall Diaries. The main character rides a motorcycle because the script was wall-to-wall stressful overthinking, and I needed to give him a way to get out of his head. This was … relatable to me. I got to talking with the star motorcycle's owner, Marcello (@thearbollife), and stunt woman Gina Limbrick (@ginalimbrick), and I started to understand that this is exactly why most people get into motorcycling. The gift is presence: You put all your focus into what's right in front of you, and leave the other stuff behind. Everybody recommended taking a class with the Motorcycle Safety Foundation. "Learn the right way to set you up for a lifetime of riding," they said. This was super appealing, for previously mentioned hedged bet risk reasons, and I signed up right away.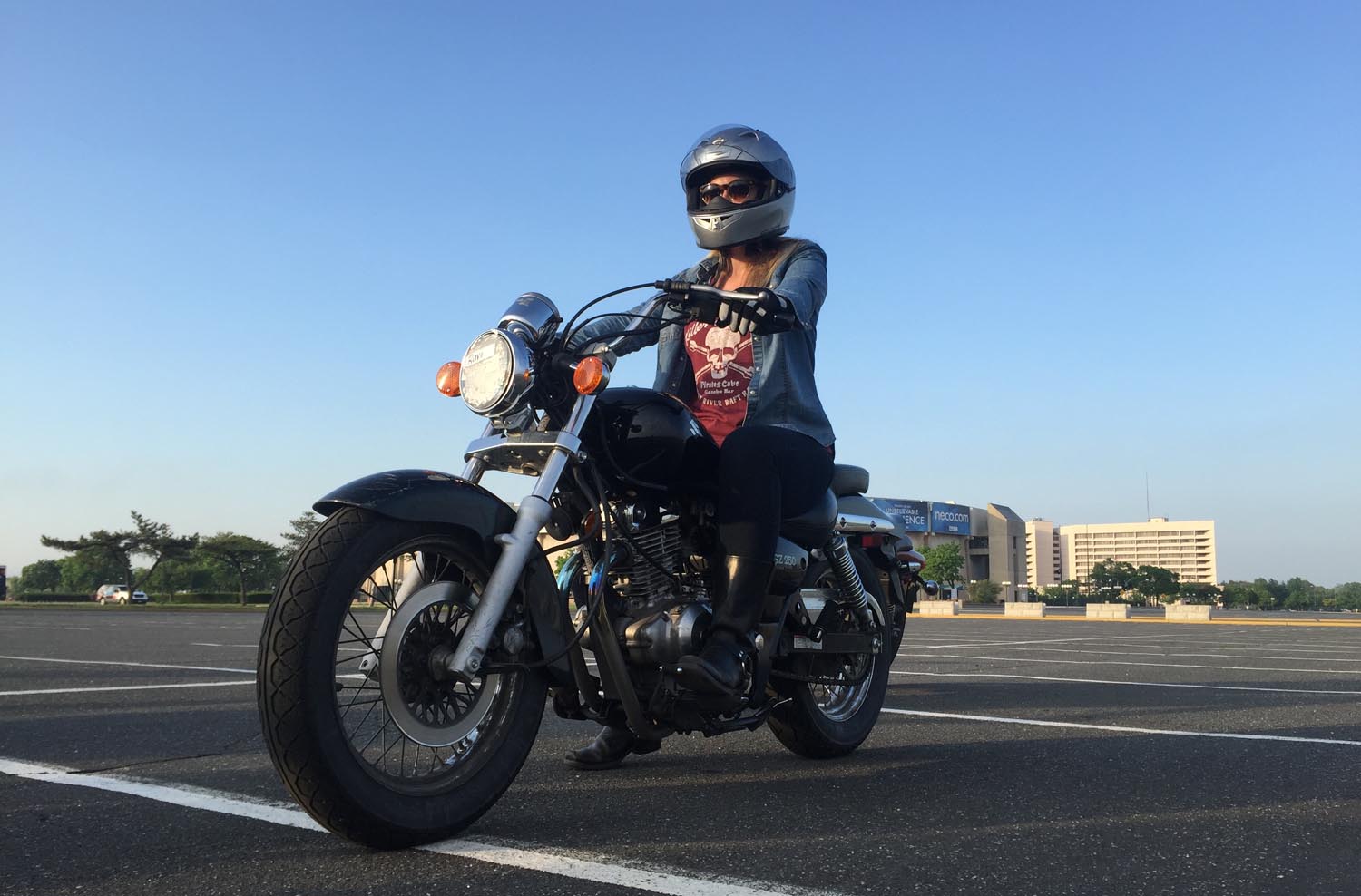 I took the Basic RiderCourse with a couple of journalist friends in New York City. I was the only one of us who fell in love and bought a motorcycle, but I met a bunch of new friends during the course whom I would go on to have many adventures with.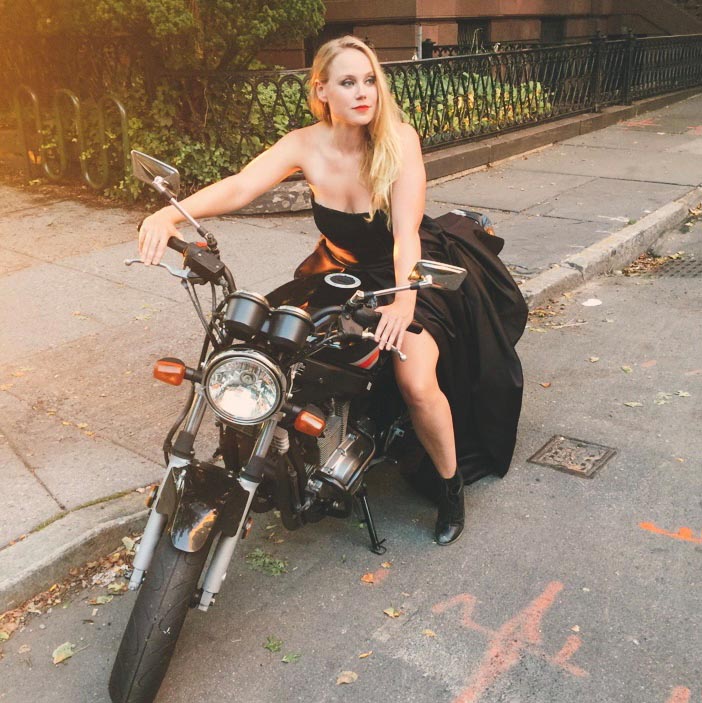 About a month after getting my license, I saw a cute little Suzuki GS500 with a homemade "For Sale" sign on the street in Bushwick. I called the number, took the bike for a lap, and offered a deposit of $600, which was the most I could withdraw from a bodega ATM on a Sunday night. The owner said let's call it a sale and the rest is history. That was my bike! I named it Steve, and together we learned a whole new way to appreciate New York City. Without a doubt, the best part of adopting a motorcycle was the way a new world opened up to me. I made new friends, and saw parts of the city I'd never been to after 10 years.
We went to Rockaway Beach. We went upstate to Bear Mountain and Kerhonkson. Took scenic rides along the Palisades Parkway. And I showed up to countless dinners, dates, and film premieres with a big smile on my face instead of a subway scowl.
One of the unexpected joys of riding motorcycles in New York turned out to be how people reacted when I left my long hair down, sticking out of my helmet. I liked to think of it as "flying the flag" for women in motorsports. Dads would routinely pull their car up in the lane next to me so their young daughters could wave and say hi. Other women would give me "hell yeahs" and smiles.
One of the other gifts motorcycling brought me was meeting the Motorcycle Industry Council's Ty van Hooydonk, whose generous love of motorcycles has led him to include me on many great adventures. We rode the scenic California State Route 33 from Ventura to Ojai, which played a huge part in my love affair with Southern California and ultimately helped me make the move to live here.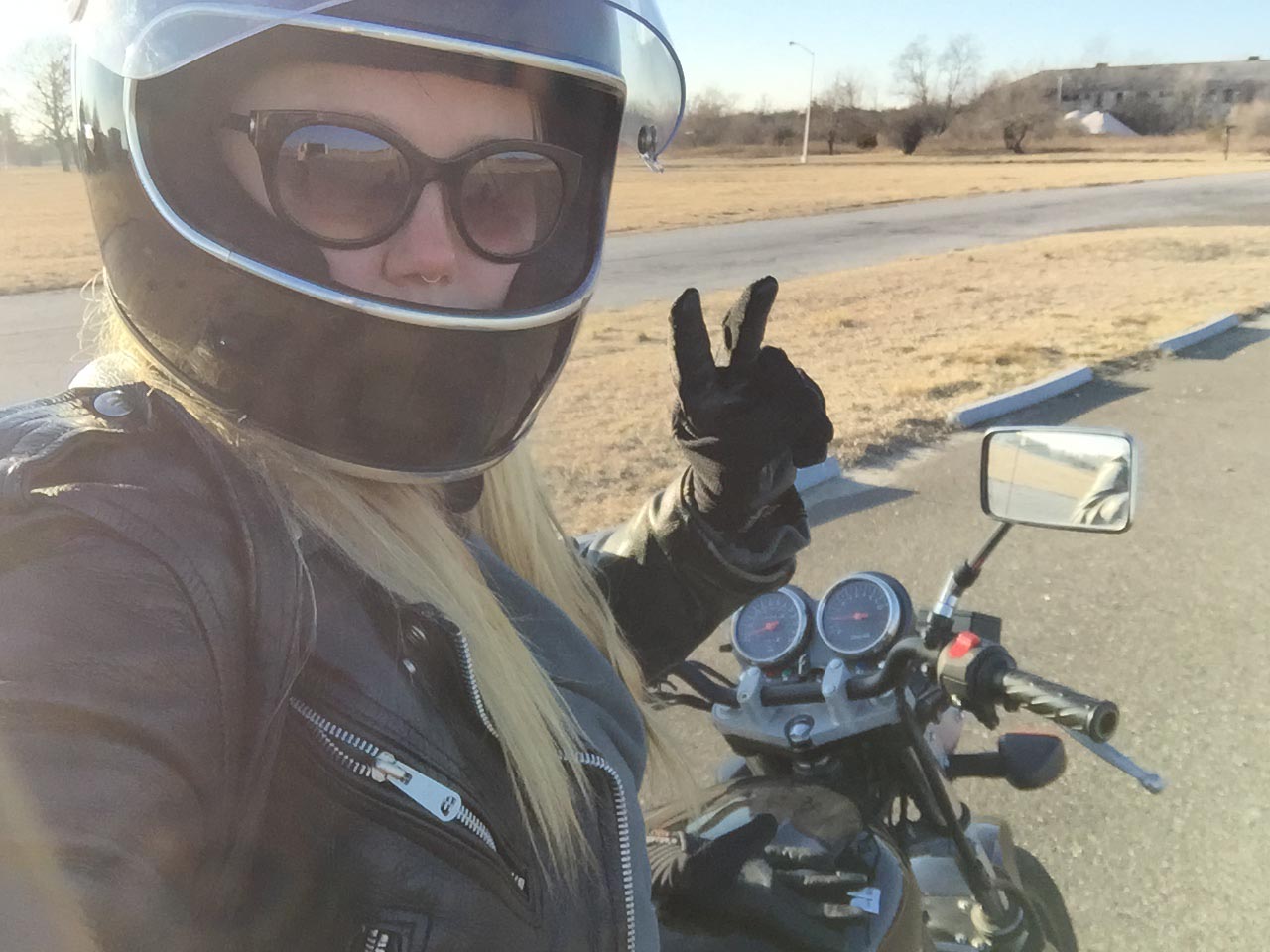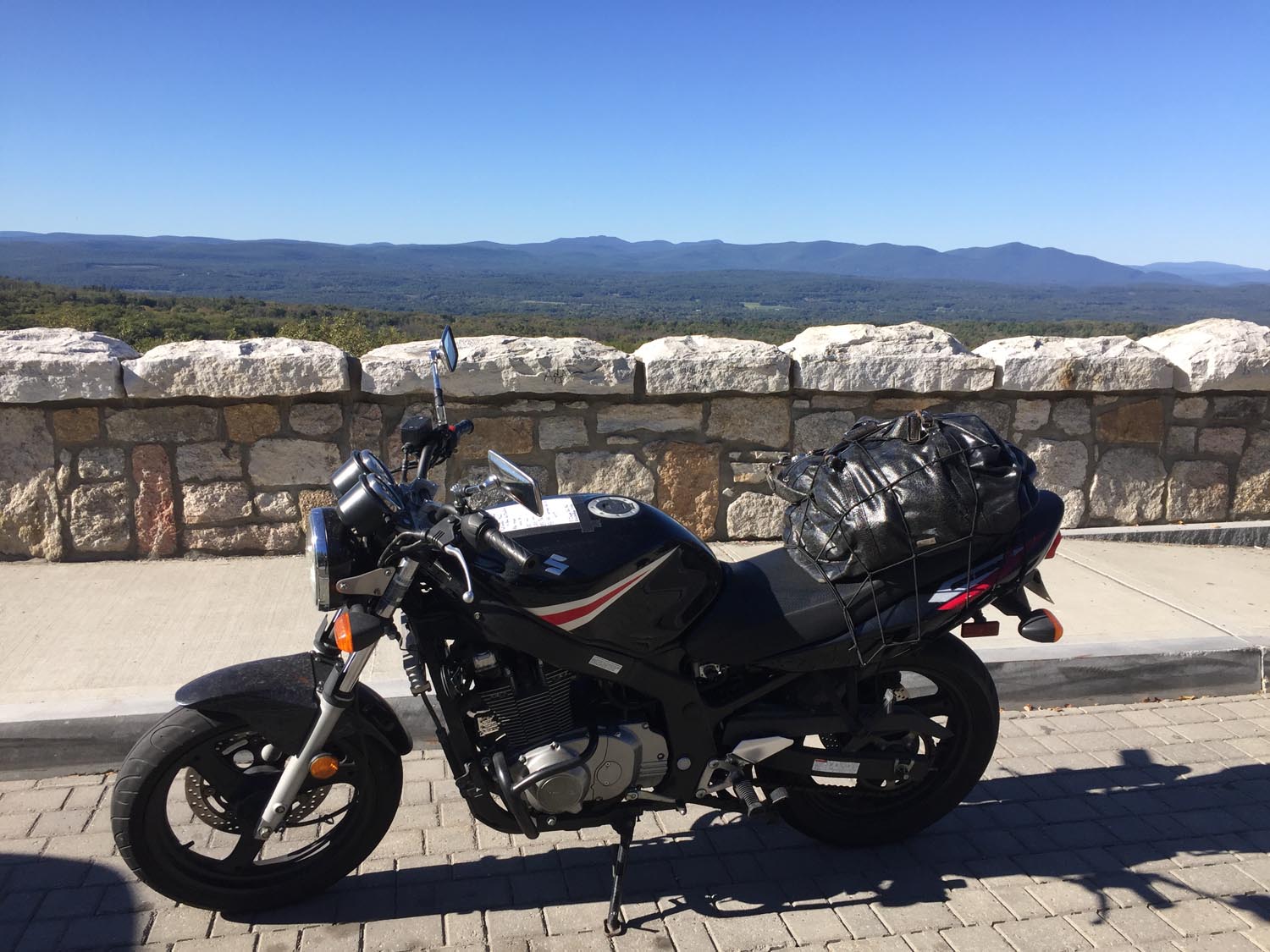 Ty's also great at pushing riders to keep their skills sharp and continue to learn. With his help, I also took the Advanced RiderCourse. After a couple years executing quick stops in New York City traffic, learning some new techniques was a huge help. We went to Roberta's for celebratory pizza, and are looking forward to an Anza trail riding adventure.
Through Ty and the MIC and MSF, I've also branched out from street riding to dirt bikes, which I find I prefer as I settle into my life as a Californian. My first dirt biking experience was with a friend I made at my Basic RiderCourse class, producer Thomas Nolan. We both signed up to take the MSF DirtBike School class. Later, I again took the DirtBike School class at the Honda Rider Education Center in Colton. It was an absolute rush to be so up-close and personal with the terrain and it was humbling and inspiring to apply what I knew in a whole new way.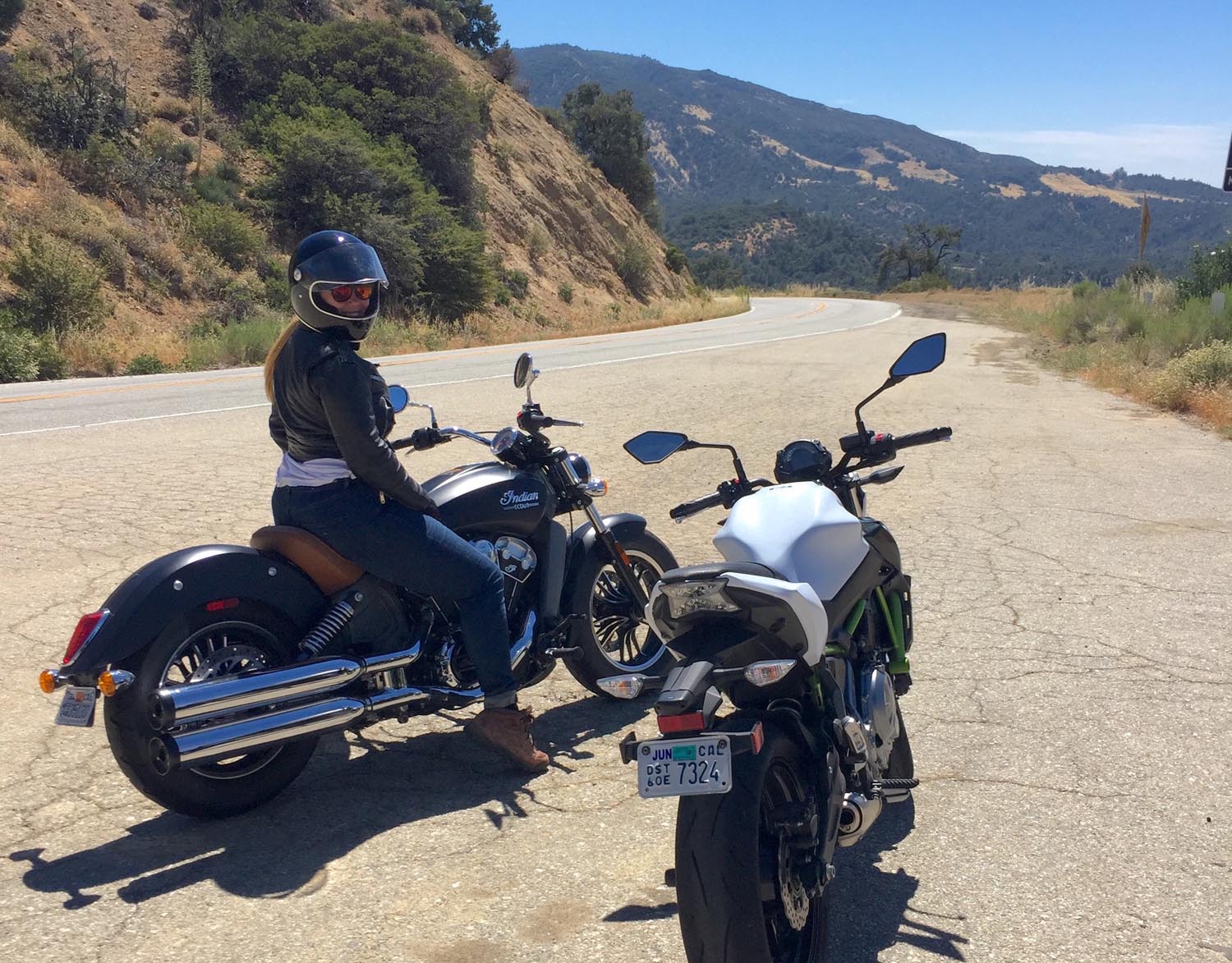 After getting a little taste of how physically demanding it is to ride a dirt bike, Ty took me to see my first Supercross race. I was floored. It's incredibly cool to see a pro at the very top of their game in a moment of victory. And once you've walked the track the pros are racing at 60 mph, you'll appreciate the sport in a whole new way. I've continued to be a fan and have a dream of applying my filmmaker skills to Supercross someday.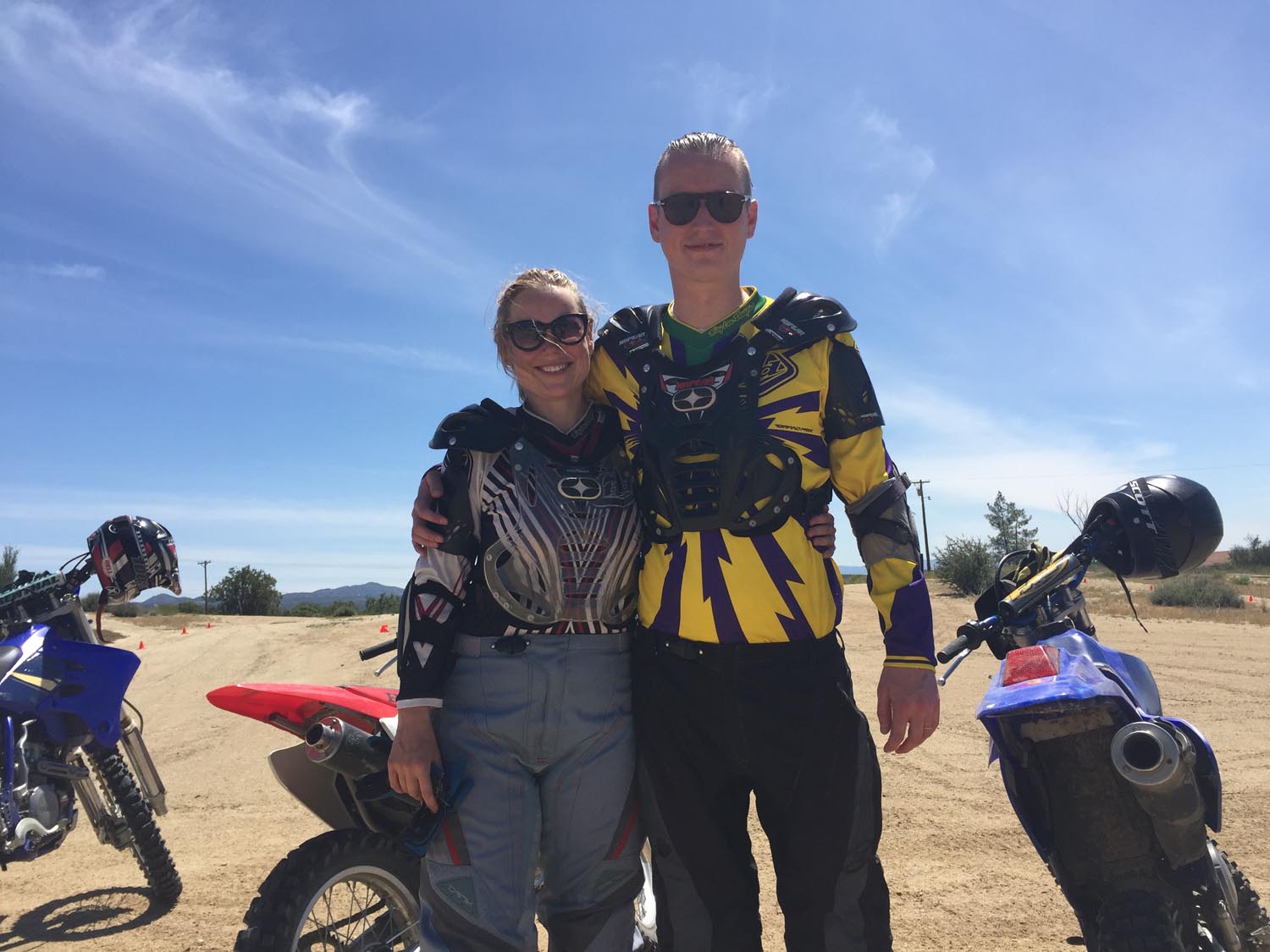 Motorcycling and dirt bikes have opened up my world in a way I never imagined. It's also brought me to some of the coolest, most welcoming people I know. In every country I've visited in every corner of the world, I've found that you can make a friend immediately by asking about their bike. And I've learned that someone will always pull over to help you if you run out of gas in front of a Rockaway VFW (me) or have your front wheel come loose on the Palisades Parkway (also me). To anyone considering learning to ride a motorcycle, I offer encouragement and a warm welcome. And I'd like to pass along the wise advice that if you learn how to ride safely and well at the beginning, it'll set you up for a long life of enjoying your new favorite hobby.