By Tricia Szulewski
Editor, Women Riders Now
"Motorcycling can be gritty and sometimes uncomfortable, but we love it because we are all motorcycle addicts!"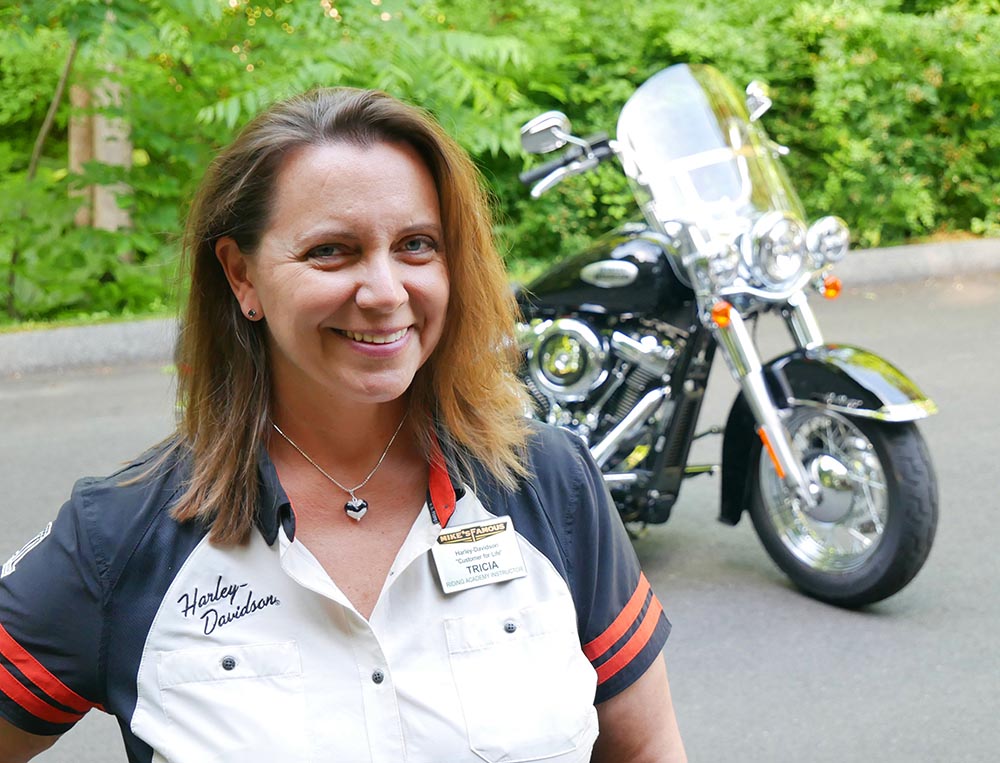 This is what I tell my Motorcycle Safety Foundation and Harley-Davidson Riding Academy students when they have to face the elements. I celebrate the fact that we are sweating, getting wet, dusty, or freezing, because it's part of the motorcycle experience, and that we are all in it together. Plus, it helps emphasize the importance of proper gear. Pulling together as a team during the more demanding aspects of a class makes a successful outcome even sweeter for everyone, and one they will remember fondly.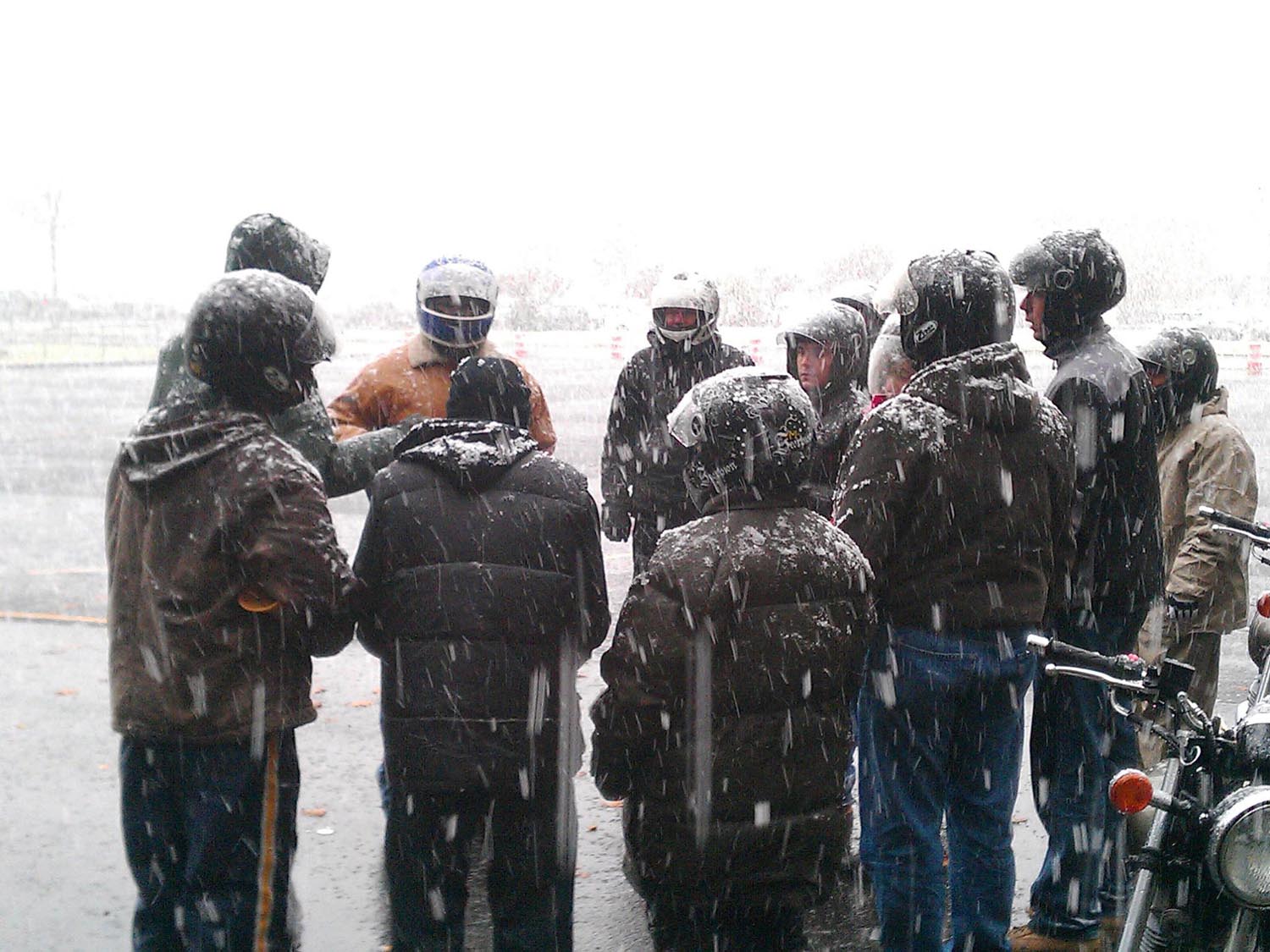 Memorable Motorcycling
Some of my favorite motorcycling memories include riding and camping with my family, going on amazing first-class press rides on the best riding roads in America, and riding with an endless string of all women on motorcycles. But the motorcycle rides that stand out the most and make for the best stories often include the most challenging adventures.
Years ago, my wife, Mary, and I took our first long motorcycle trip from Connecticut to North Carolina to ride the Tail of the Dragon. I spent weeks organizing the trip—planning the routes, finding the best places to stay, figuring out mileage, getting our bikes and gear ready, etc. But all my planning didn't consider the weather or how long it would actually take us to ride the twisty and somewhat slow Blue Ridge Parkway.
Starting out in one of the decade's worst storms, we were soaked to the bone by the time we got to our neighboring state of Pennsylvania. I could barely hear Mary's loud complaints in my helmet speaker while I focused hard on the taillights ahead of me in the worst downpour I'd ever ridden in. Since we couldn't just stop on the highway, I plowed onward, Mary right behind me, nervous to even change lanes on the busy highway as we were careful not to hydroplane.
Eventually we got off the road when I saw an exit ramp with the "golden arches" nearby. There was so much rain that it seemed like a lake instantly surrounded us as we entered that McDonald's. We attempted to warm up (no chance of drying off!) with coffee and hoped the rain would subside if we hung around long enough. We were soaked to the bone on the very first day, and my boots remained wet for the rest of the 10-day trip, long after it finally stopped raining.
Riding the Tail of the Dragon had been on my bucket list since I started riding so we continued on, making plenty of newbie mistakes along the way. During that trip I learned a lot about how to plan for a long motorcycle tour. The big lessons: Allow extra time for everything and don't make non-refundable hotel reservations!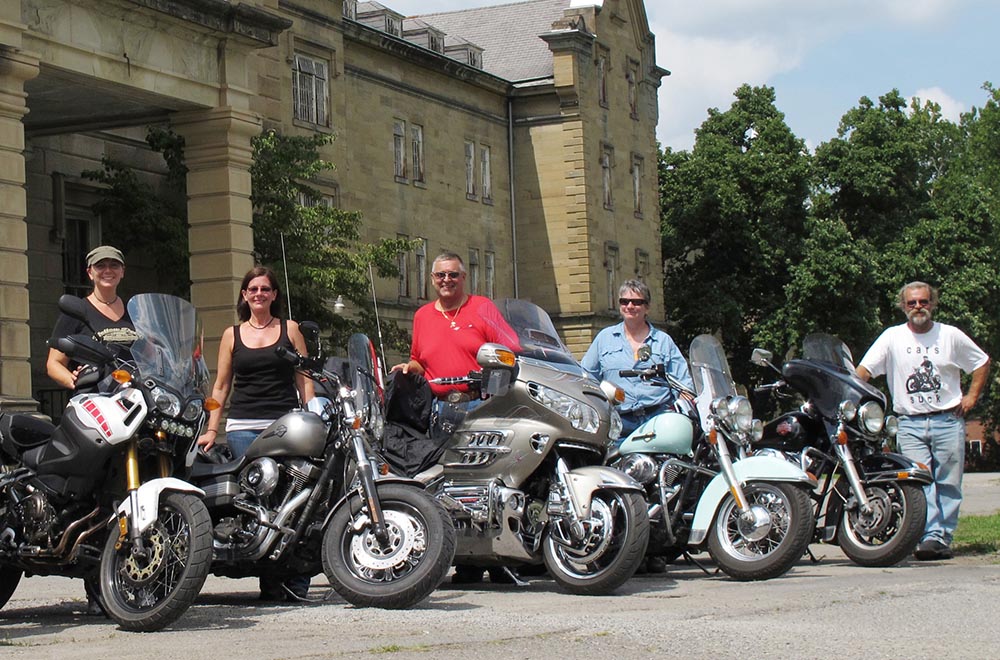 How Motorcycling Grabbed Me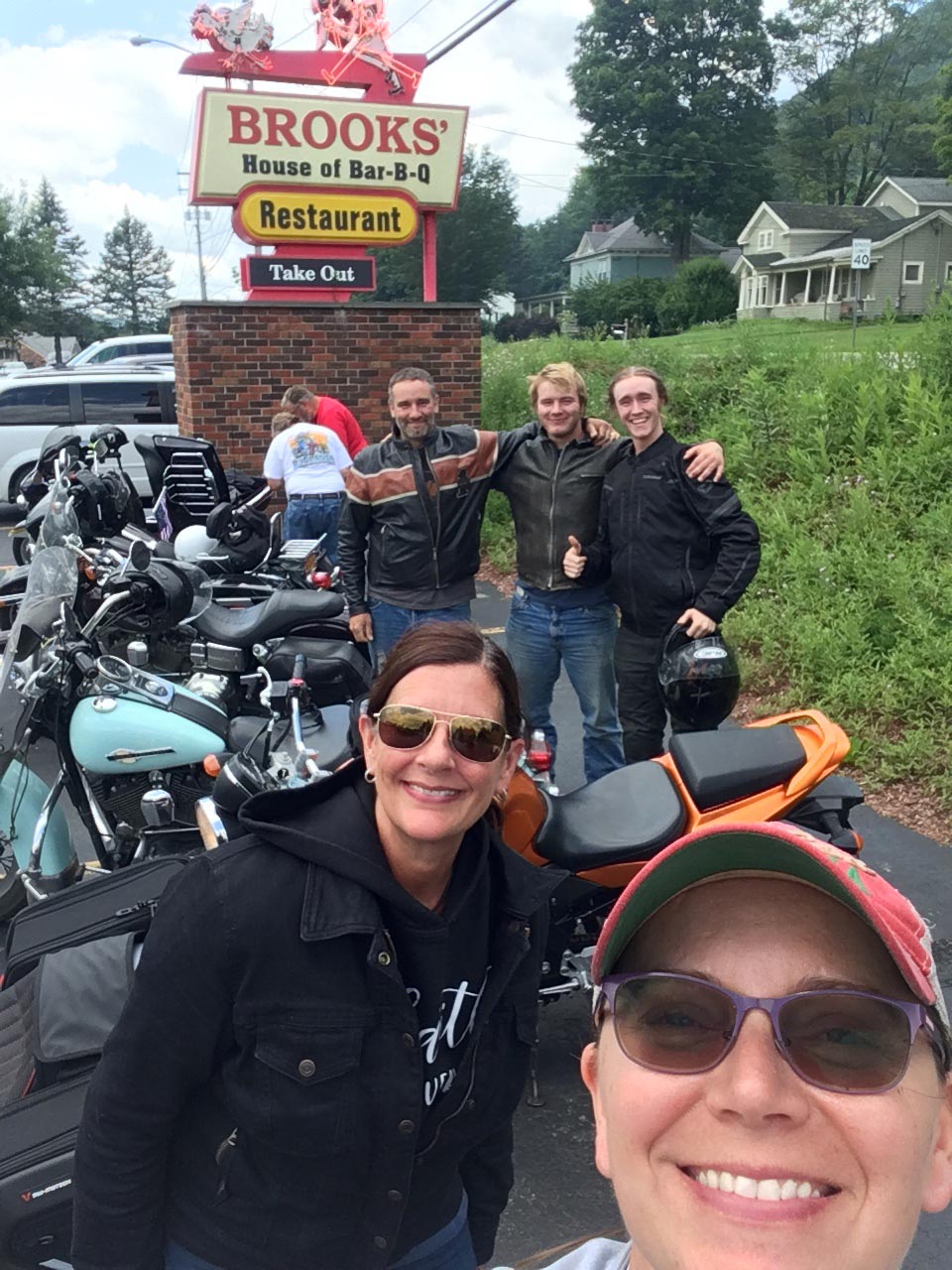 Like most riders I know, I was the kid whose head whipped up whenever the sound of a motorcycle was nearby. My Uncle Paul lived the biker lifestyle and even though I was intimidated by his motorcycle club friends, I loved watching him ride and wrench on his Harley-Davidson Super Glide. I still remember the adrenaline rush (with a healthy dose of fear) I had when, on my very first motorcycle ride, he sped up to go down a steep hill. I had no idea why he did that at the time, but it was both frightening and exhilarating. Before the end of that ride, I was hooked.
My dad got a Honda CB750 with a big white Vetter windscreen and saddlebags that I would secretly sit on in the garage and pretend that I was riding when he wasn't home. Anytime he offered, I grabbed the opportunity to ride behind him. My happiest memories are of the nighttime rides we took along the beach in Long Island, where I grew up. I would look up at the stars and I swear there were always more up there when I was on that pillion.
Living the Life
After graduating from college in Manhattan, I moved to Connecticut. Even before I secured my first job as an assistant art director at a small trade magazine publisher, I enrolled in the MRC (the precursor to the MSF's Basic RiderCourse). I passed by just a hair, bought my first motorcycle—a 1984 Honda Shadow 500—and rode that bike everywhere. I would make special trips to get anything for anyone at any time. I was hooked, and from that point on, my life has had motorcycling as its nucleus.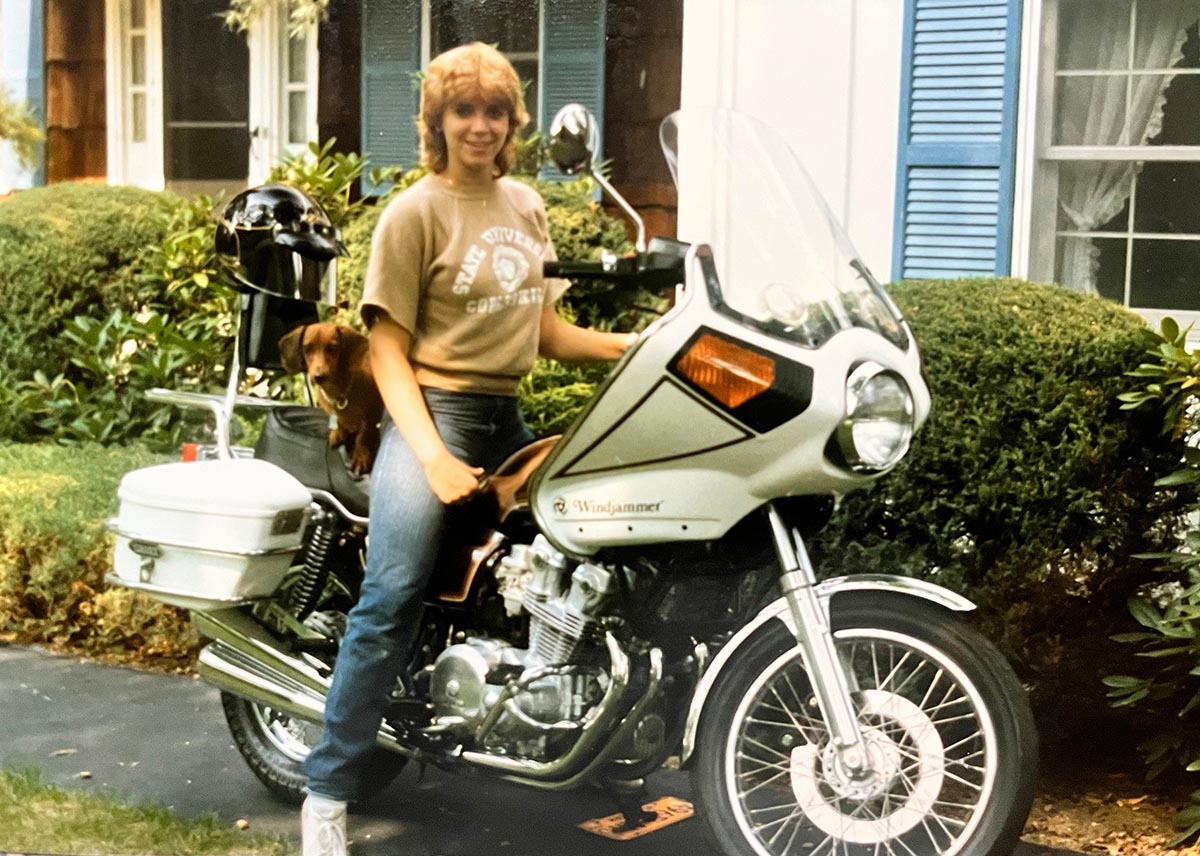 Soon after I bought my second motorcycle, a Honda Shadow 750 ACE, I secured a job as art director at TAM Communications, a highly regarded national motorcycle magazine publisher. I spent the following 20-plus years designing the pages of many different titles, including American Iron Magazine, RoadBike, Motorcycle Tour and Cruiser, Motorcycle, American Iron Baggers, and others. Because I was an enthusiast and a competent writer and photographer, I was also able to contribute more than just design. From testing new motorcycles and gear, writing travel articles, and installing parts and accessories, I enjoyed the many perks that came along with media passes and press opportunities.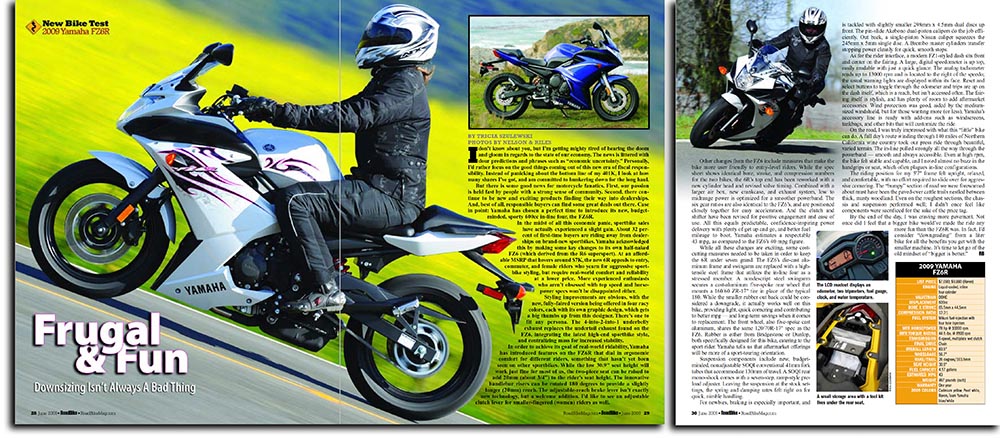 Sharing in a Bigger Way
Becoming an MSF RiderCoach seemed like the natural thing to do, since so much of my life was dedicated toward helping other motorcyclists. I became certified in 2008 under the mentorship of my magazine colleague Steve Lita, and am now a site manager in Connecticut at one of its busiest ranges as well as a Harley-Davidson Riding Academy coach.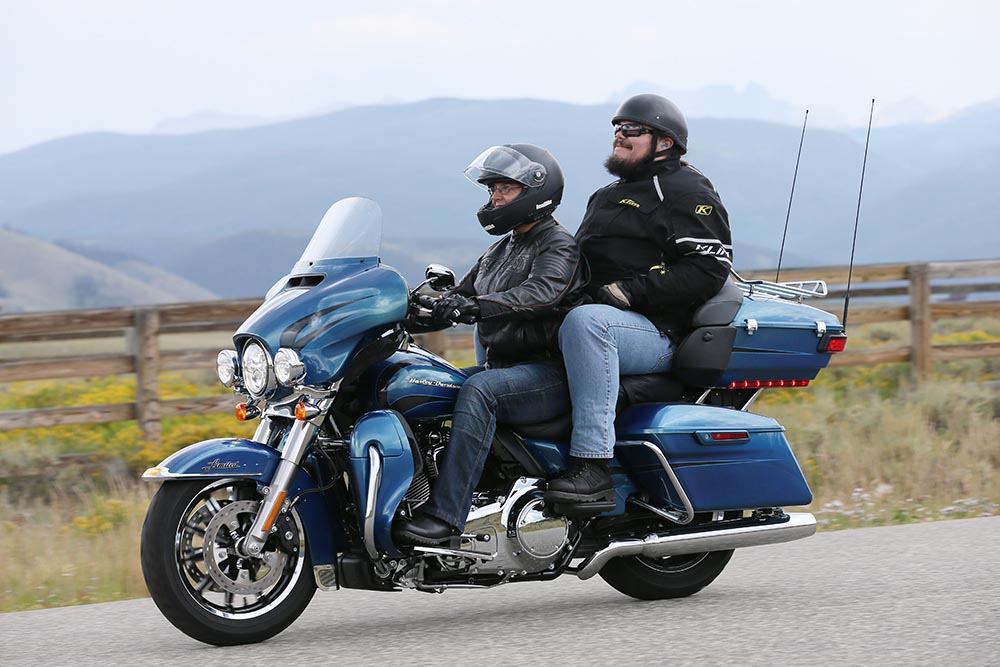 TAM Communications closed its doors in 2020, soon after the onset of the COVID-19 pandemic. However, I had been contributing to the #1 resource for women motorcyclists and those who ride with them for years, WomenRidersNow.com. Today, I continue to provide new and experienced riders with the resources they need to fulfill their motorcycle dreams, both with WRN articles and in all the classes I run. I love sharing my passion with new, returning, and experienced riders and am thankful for every opportunity to educate riders about safety.