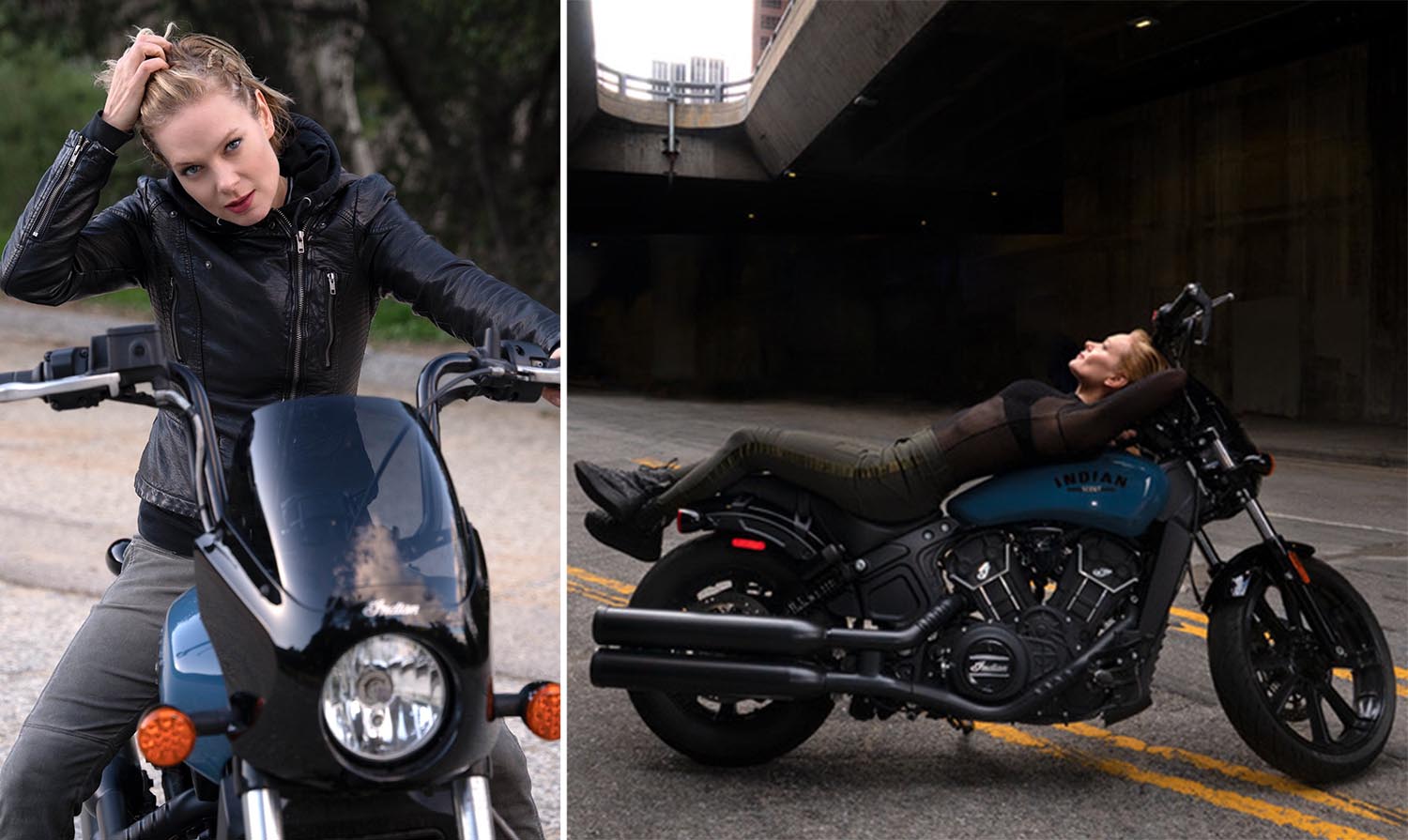 Actor Nina Bergman knew she was born to ride when she landed a gig that required her to ride a motorcycle. However, she didn't have her motorcycle license yet, but she didn't let that stop her. She quickly booked a weekend MSF class, got trained, and got endorsed.
By Nina Bergman
Actor, singer, motorcycle enthusiast
If you ask me today how I feel about motorcycles, I will tell you that I can't imagine my life without them! No matter what mood I'm in or how stressed-out or grumpy I am, once I start that engine, get on the bike and ride, feeling the wind on my body, I feel alive again and everything else disappears. I believe it's the closest thing to flying!
I moved to Los Angeles after finishing acting school at New York University. I was eager to start acting and auditioned for a gig. They asked me if I rode motorcycles, and I said "Yes," even though I had not gotten my license yet. I got the job and knew that I needed to get some training before they started shooting. Luckily, I was able to get into an MSF weekend class to get trained and licensed.
Shortly after that, I was given a Harley-Davidson Sportster as payment after finishing a TV pilot. The bike was painted in my favorite metallic-blue color with my logo on the tank! I knew then that I was born to ride!

As a new rider, I would often ride with friends. But I knew that if I wanted to get better, I would have to continue learning, so I took a class at Willow Springs Raceway to learn how to maneuver my bike at higher speeds, and gain more understanding of how a motorcycle works. And that was it for me — I was so hooked.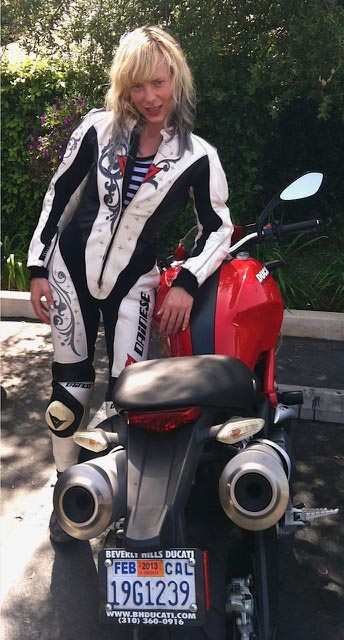 I'm an adrenaline junkie — I love racing cars, I was an amateur boxer, and I sang (and still do sing) in rock bands. But the motorcycling community is where I feel the most at home. I don't have to explain myself, and among most women who ride, we all have a common thread.
I've written songs about my bikes, one in particular called "Harley." I've played badasses in movies riding motorcycles, and I'm always trying to incorporate motorcycling into everything I do. And of course, I love to customize my bikes.
While I am an adrenaline junkie, I do live by two very strict rules: When riding, full gear ALWAYS. And if I wanna race, I go to the track. Ride responsibly!
Cheers and happy 50th anniversary, MSF!