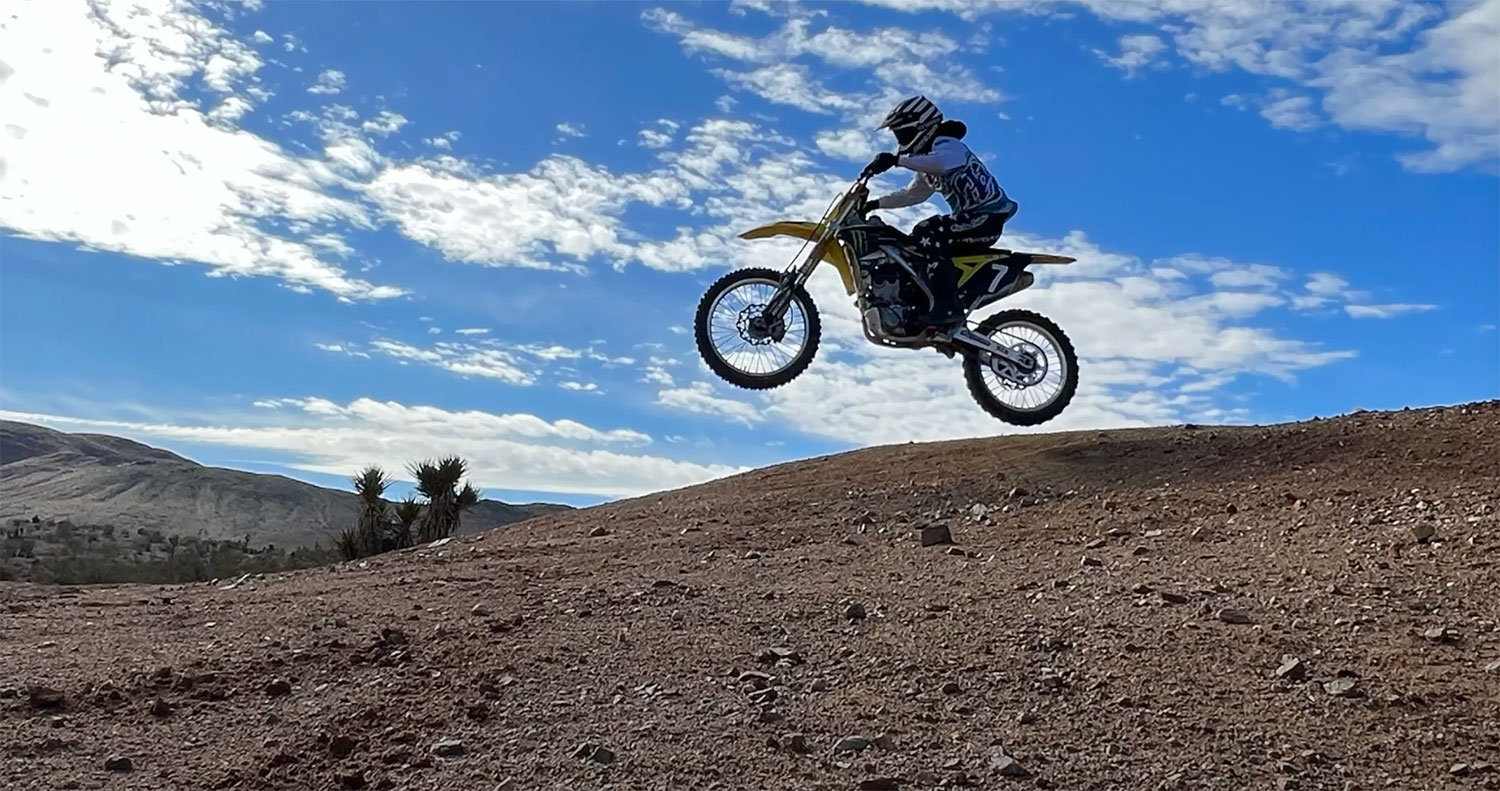 Guitarist Maddox Kennerson is a 16-year-old of many talents. Not only is he in three bands while attending school full-time, he's been cast in "Shop Class" on Disney+, he's featured in numerous commercials, and he has many hobbies, including dirt bike riding.
Maddox says his mom was "super nervous about me riding at first," but after he took a few Motorcycle Safety Foundation DirtBike School classes, she feels much better knowing that he will ride safe. Maddox now enjoys riding with his father out at Stoddard Wells.
Learn more about Maddox and his love of riding in the video below.