As a kid, Armene Piper loved Sunday evening rides on the back of her dad's 1976 Honda CB550. It was a way for them to bond. But a family tragedy eventually ended those rides. Years later, a friend gave Armene a ride on the back of his motorcycle, and that reignited the spark. This eventually led to Armene buying a motorcycle school and finding something there that would bring her back full circle.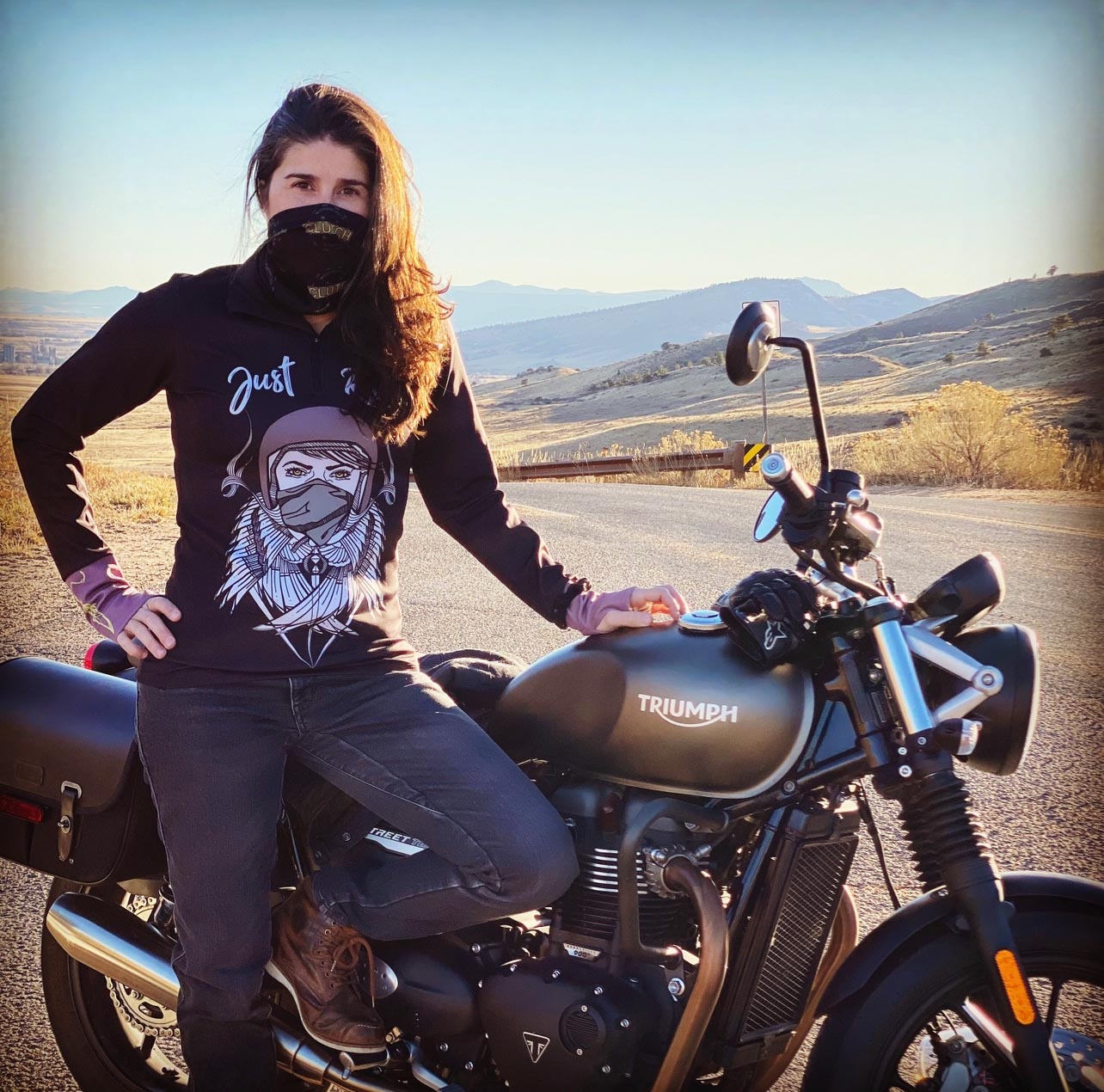 By Armene Piper
RiderCoach and owner of Clutch Motorcycle School in Loveland, Colorado
I grew up on a little farm on the outskirts of town in Colorado. I'm the fifth of six kids and the youngest girl in the family. My dad, a serial entrepreneur and local business owner, didn't believe in weekends or vacation days and worked from sunup to sundown. However, on Sunday evenings, he would get home before dark, and if I had been good for my mom that week, he would take me for a ride on his 1976 Honda CB550. I lived for Sunday nights and those moments where I could hold on tight and bond with my dad.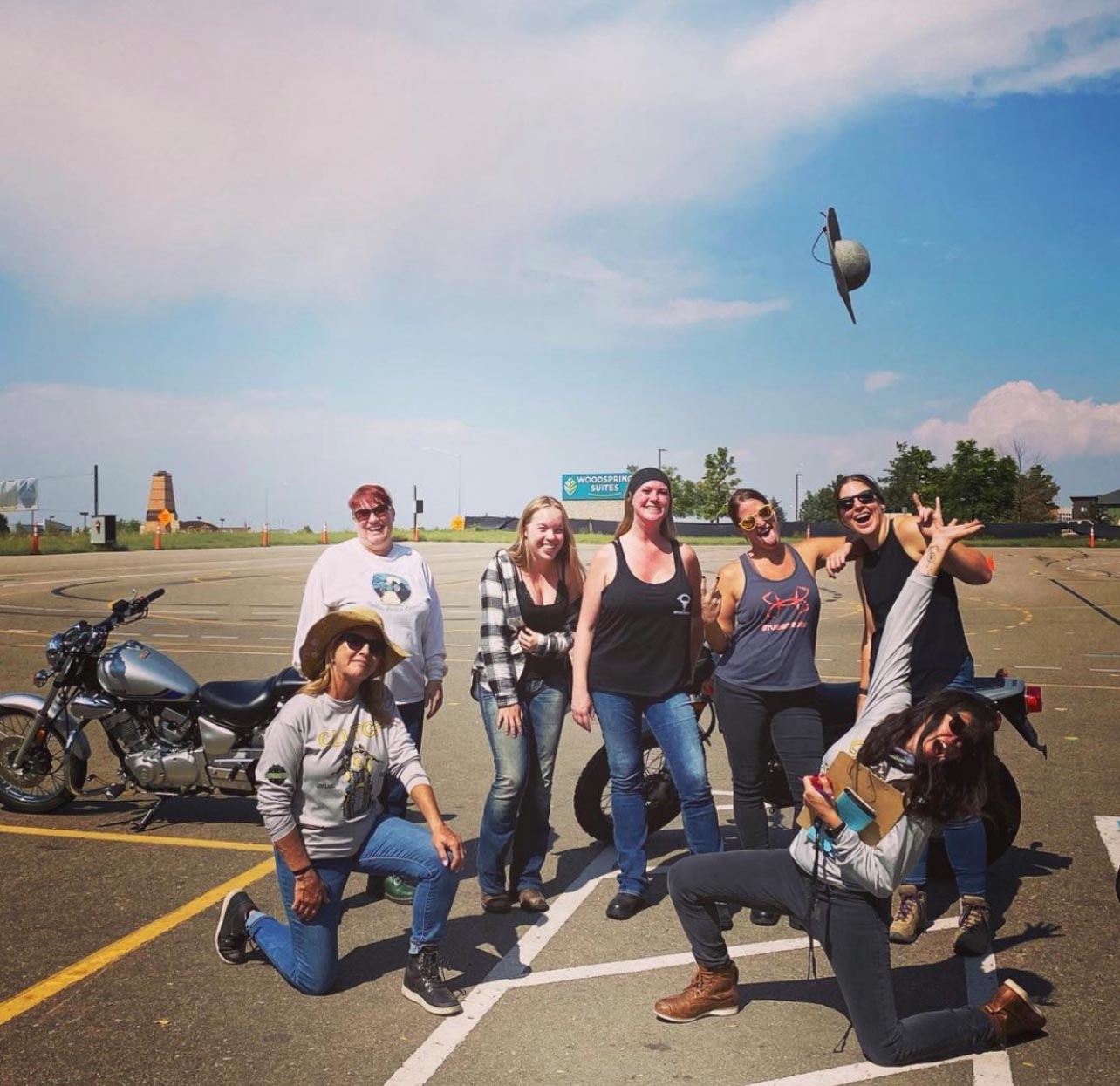 A few years into those rides, my brother, who was just 5 years old at the time, died of cancer. My dad coped by working even more and my mom fell into a deep depression. Our Sunday evening rides became few and far between, but when I did get the chance to ride on the back of his bike, the burdens I carried disappeared. After some time, my dad stopped riding and the last remaining connection we shared was left to rust and decay in the garage. He gave his motorcycle away when I was in my mid-20s.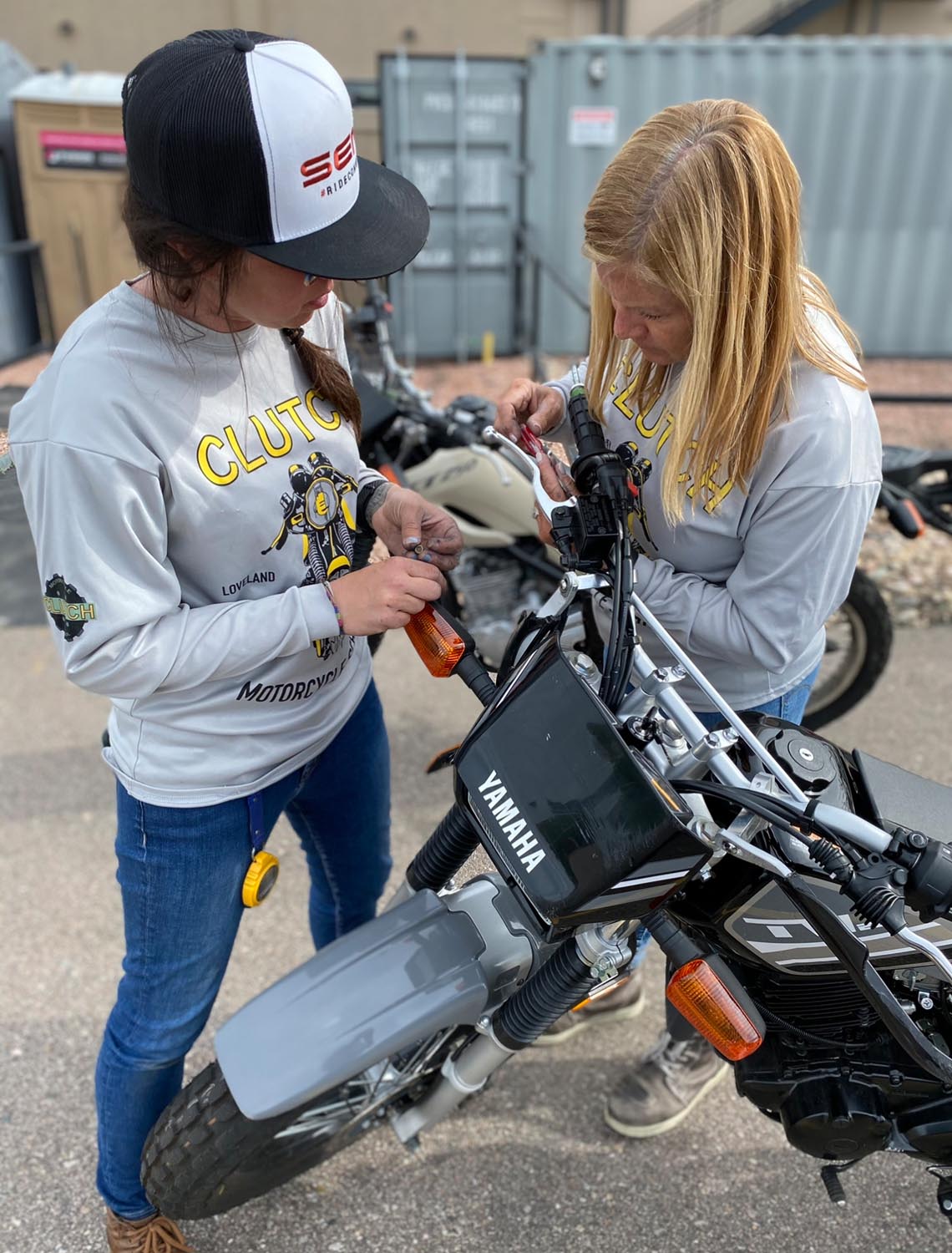 When I asked him if I could buy it from him, I was met with a hard and fast "No." He instead gifted his Honda to one of his male employees. I was hurt and upset, but I was used to that type of hypocrisy. My dad was old-fashioned, so unfortunately for me, that meant that my brothers were given opportunities that my sisters and I were not, such as being allowed to attend college, running the family businesses, plus myriad other things.
Fast forward to my mid-30s. I was a mother of five and I had just started my own business.
One of my longtime clients arrived for his appointment on a Harley-Davidson Fat Boy and we ended up talking about motorcycles for hours. He offered to give me a ride, and I couldn't get the spare helmet fastened quickly enough. In that short jaunt around the block, the spark in me was reignited. I immediately started researching motorcycles and found one that I thought might be a good beginner bike. When I ran the idea past my husband, Tim, he wasn't especially keen on it, but he humored me enough to go with me to the dealership and take a look.
It was love at first sight for me, but he wasn't convinced. Tim said things like, "Maybe in a few years," "We don't know the first thing about motorcycles," "We don't need another monthly payment," and "We still have small children at home to think about."
We left the dealership empty-handed and drove to our favorite Mexican restaurant, where I spent an entire basket of chips and salsa plus three cheesy enchiladas trying to convince him that we should buy bikes and ride together. I had crafted the perfect response to all of his concerns, but we just ended up going round in circles. Just before we got the check, the TV above our heads kicked on, and our local news station had a breaking story about another mass shooting. We sat in silence for a few minutes, then looked at each other and said the overused and wildly cliché, "You only live once," and "There might not be a tomorrow."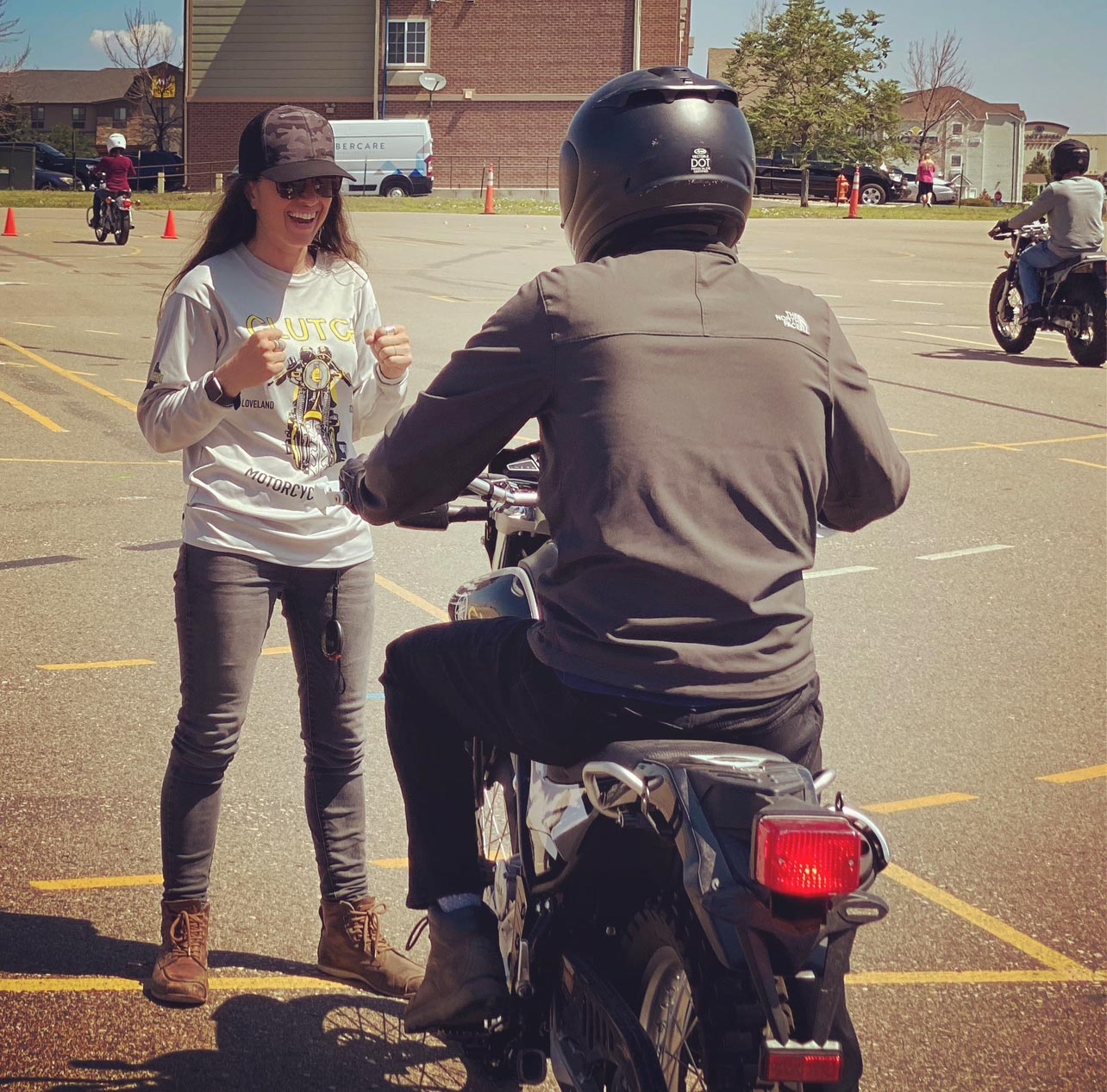 He made me promise to take a safety course and get our will in place, and with that, we drove back to the dealership and bought two brand new 2019 Triumph Street Twins. I found a motorcycle class in my area and signed us up. I'd love to say that from the moment I swung my leg over the seat of that little training bike, I was a total natural, but I'd be lying. I spent the first day of class stalling that poor Yamaha TW200 every 10 seconds. I almost ran over my instructor twice, and I started having full-blown, self-deprecating fits in my helmet. My coach was extremely patient and kept encouraging me to try again.
I woke up the next morning for the second day of class and decided to have a more positive attitude and to just have fun. I had an absolute blast, and by the time I took the riding test, I had managed a perfect score. After that, I was completely hooked, taking every training course I could get my hands on, and even flying to California and driving to Idaho for additional opportunities.
Six months later, I bought the school where I had taken my MSF Basic RiderCourse and I became a certified MSF RiderCoach. We are now on our fourth season and, with three locations, have become a successful school that won Colorado's very first "Training School of the Year" award in 2022. I have the privilege of helping others in their quest for self-actualization and I get to ride a motorcycle every single day and get paid for it!
I still own my Street Twin and am on my sixth and most favorite motorcycle so far, a 2017 Aprilia RSV4. And just for an awesome and unexpected full-circle moment: When I purchased the school and was reading over the list of assets I had gained, there at the bottom of the page was a 1972 Honda CB750, with a little rust and in need of a little love, and I knew just the girl for the job.