I can be stingy. (Economical, my friends would say.) I also like to try to make everything I do fun, including my dull 20-mile commute to work at the newspaper. The solution I came up with: I'm gonna get a motorcycle! I can save fuel and have an exhilarating commute. (Who ever thought those two words would go together?)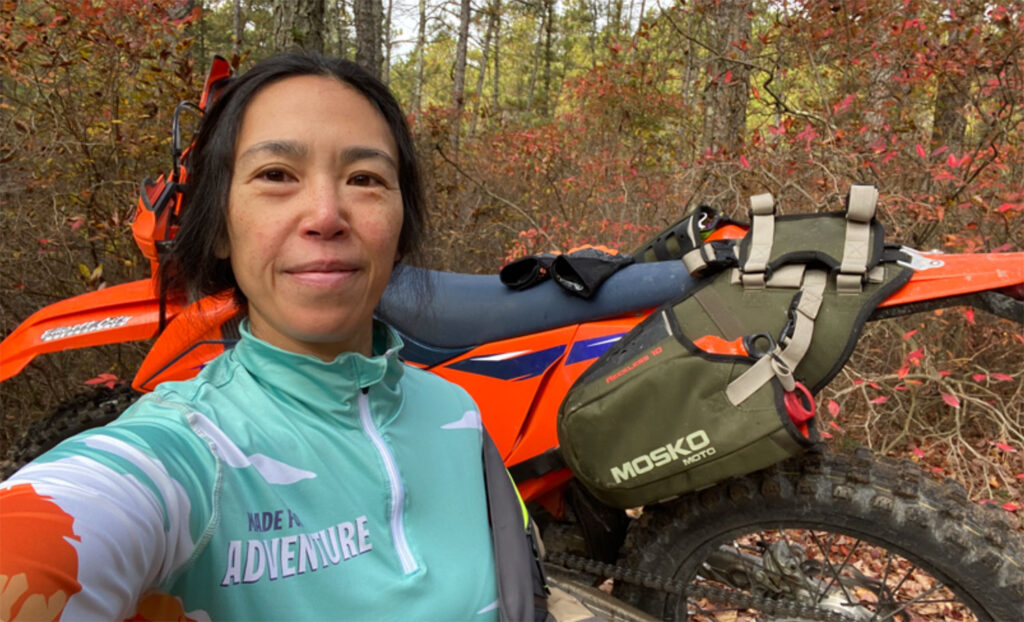 I didn't know anyone who rode; none of my friends or family did. Which meant I knew exactly zero things about motorcycles. I was, however, aware that with any activity that takes skill, there are good habits and bad habits, and I didn't need any more bad habits. "Well, if I'm going to learn how to ride," I thought to myself, "I may as well learn the right way." I figured Maryland's Motor Vehicle Administration would point me in the right direction, as they would be issuing my license after all, so on the MVA website I searched "motorcycle class."
At the time, the classes were run by the MVA, which used the Motorcycle Safety Foundation's curriculum. I was excited and nervous when class started, but I was immediately eased when I realized that the coaches would take things step-by-step. I passed with flying colors — nearly a perfect score.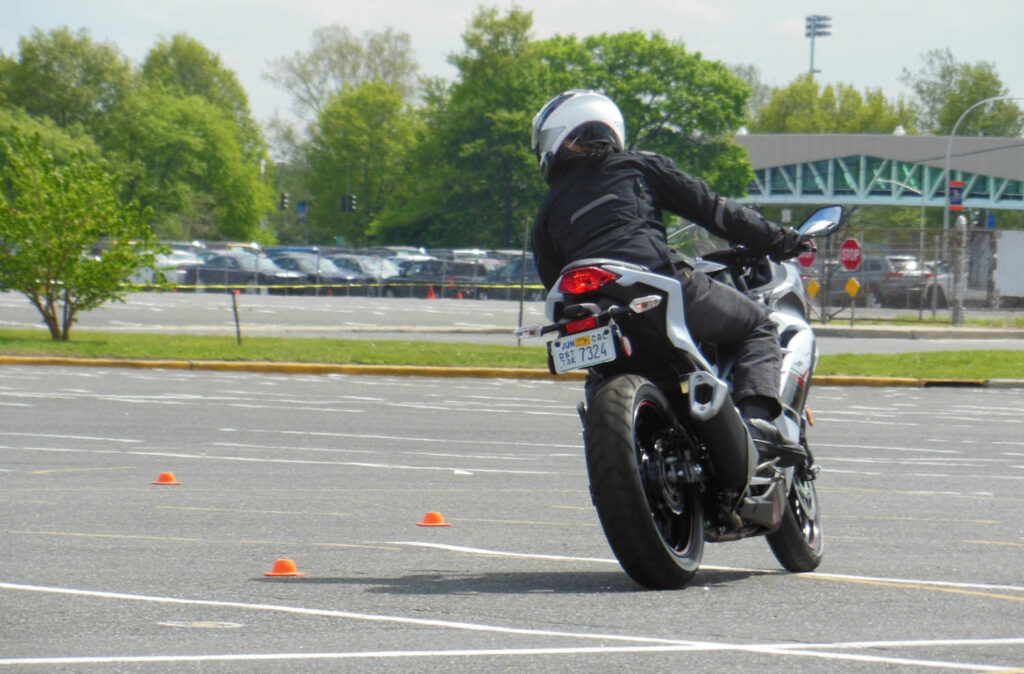 I started riding and commuting right away. My first bike was a Honda Rebel 250, the same model motorcycle we used in class. As I grew more competent, I wanted to do more than just commute by motorcycle. I wanted to explore. And while I loved the little bike for commutes and around-town jaunts (and the 60 mpg average I got out of it), it did have its limits. I needed something with a little more oomph if I were to ride longer distances on the highways.
Motorcycling opened up a whole world of possibilities for me. Since learning to ride in 2001, I've had about 13 motorcycles so far, eight of which I still own.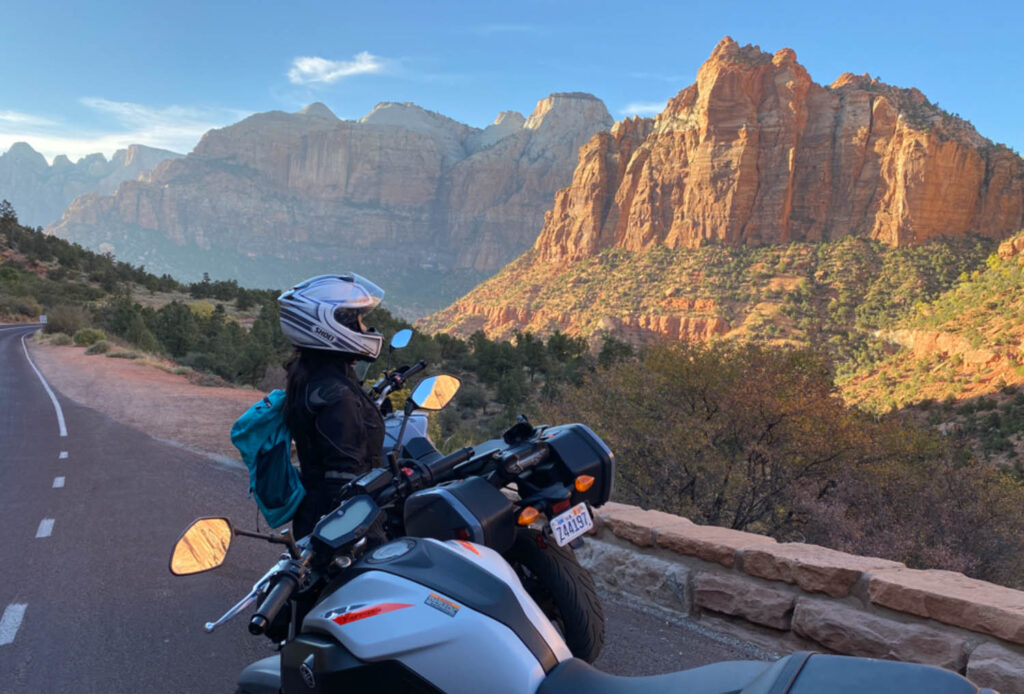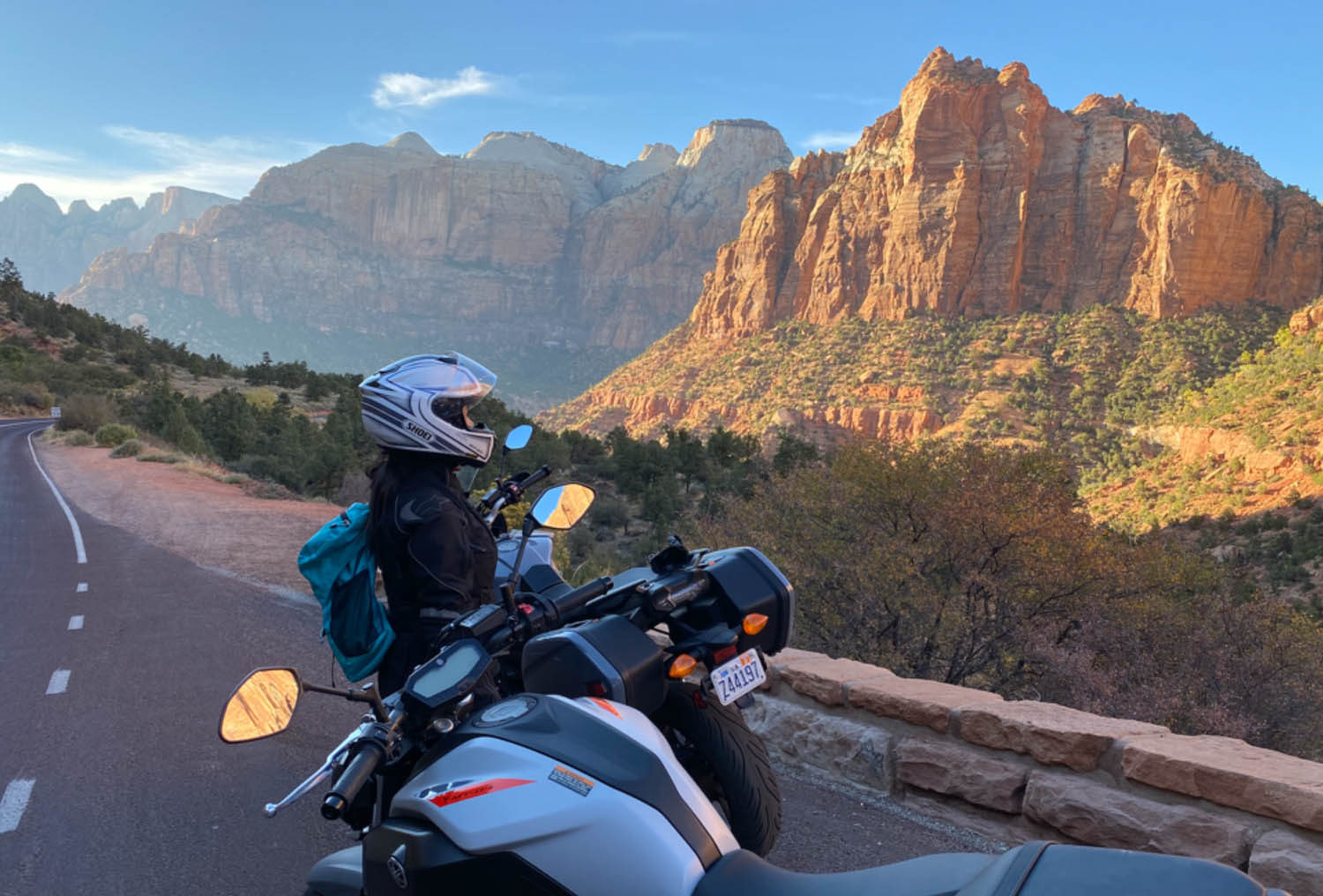 I've ridden from Baltimore to Key West, to Detroit, Indianapolis, Pittsburgh, somewhere-North Carolina, and through the Shenandoah National Park. I flew down to Chattanooga, Tennessee, to buy a motorcycle and ride it home, embarking on my first long-distance solo adventure that took me through the twists and turns of the Cherohala Skyway and the Tail of the Dragon.
And I've done more training, including the Motorcycle Safety Foundation's DirtBike School and Jimmy Lewis Off-Road Riding School, before embarking on a dual-purpose adventure through Death Valley. My husband, whom I met 11 years ago on a New Year's Day ride, and I also rode nearly 500 miles through the sandy Pine Barrens of New Jersey, making new friends along the way. There is truly no better way to explore than on two wheels.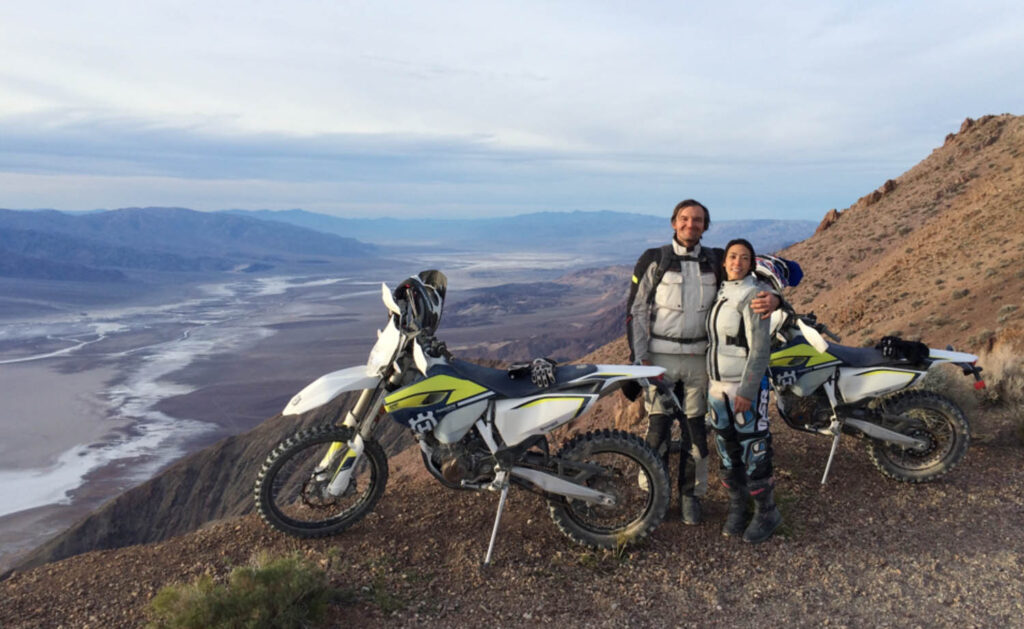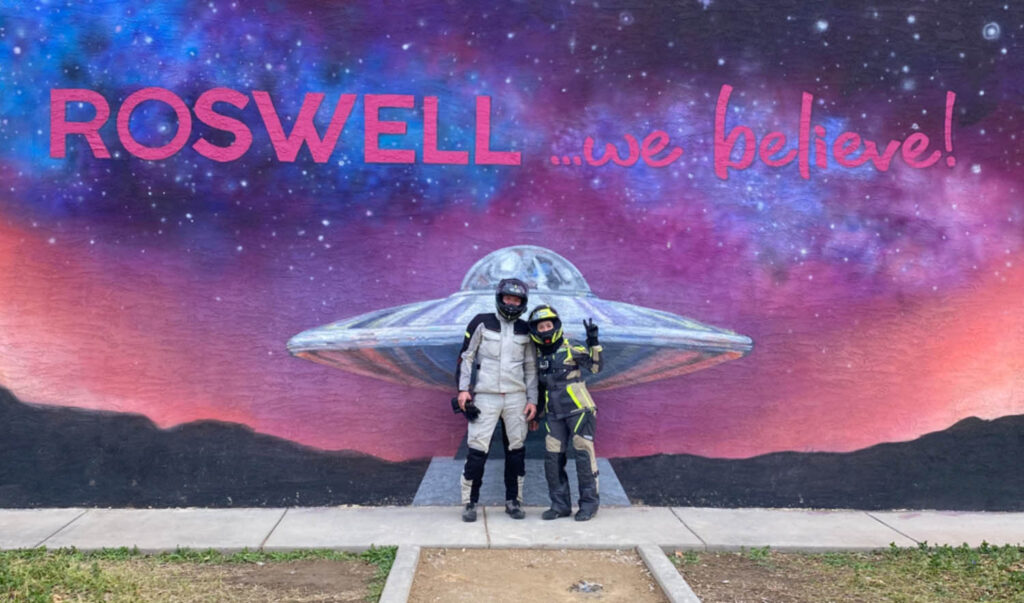 After the COVID-19 pandemic hit, motorcycling provided a much needed outlet. I managed to get a great deal on a KTM 390 Adventure, but it was in California. I bought it anyway, and a friend who lived in California stored it for me. Six months and two vaccines later, my husband and I flew to the West Coast to bring the bike home. We also decided that my husband would have a $5,000 budget to buy a used bike for himself to ride back because I was definitely not going to be a passenger on MY motorcycle. We got lucky and found a used Kawasaki KLR650 completely farkled out.
It was the end of March 2021, my first cross-country trip by motorcycle. Another friend, who then worked at BuzzFeed, heard about my plans and told me to save video clips from my adventure. And from those clips, he created a fun, 5-minute version of our 3,200-mile trip.
This Couple Motorcycles Across Country Together!
—Andria Yu