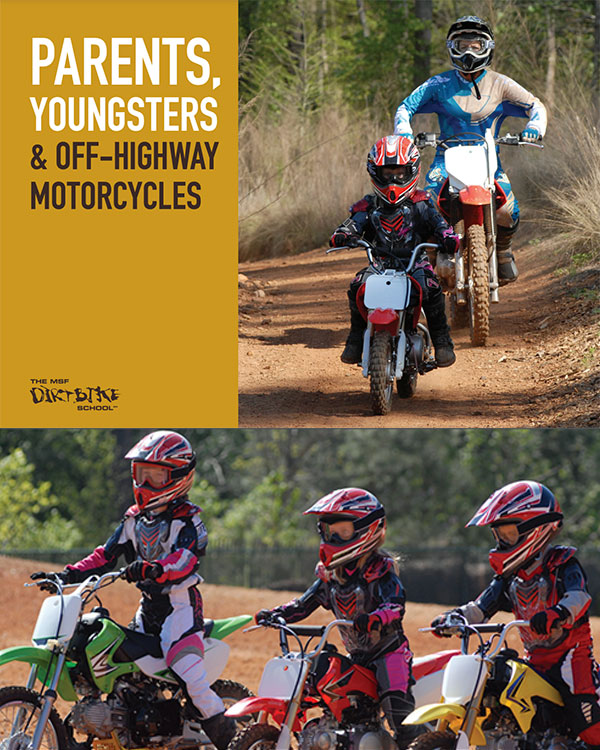 Riding Off-Highway Motorcycles (OHMs) can be an enjoyable form of outdoor recreation when done properly. With preparation, practice, and parental supervision your youngster can safely develop and expand his or her riding skills. Remember, off-highway motorcycles are not toys.
This manual is designed to assist you in the important task of teaching your youngster the safe and responsible use of an off-highway motorcycle. We urge you to read this booklet thoroughly. Also read other information provided with the motorcycle. The owner's manual contains important warnings and features of the motorcycle.
Deciding if your youngster is ready to ride an off-highway motorcycle is an important decision. The MSF strongly urges you to carefully determine your youngster's readiness to ride. There is a Readiness Checklist in Part 4 of this booklet. Do not permit youngsters to ride an off-highway motorcycle if you doubt that they will operate the motorcycle safely.